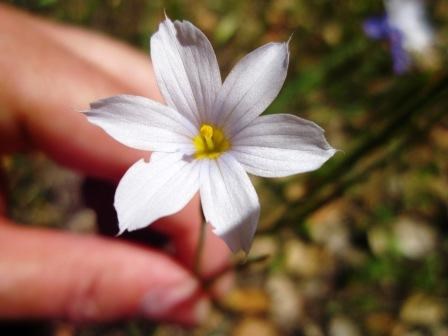 So far we've talked about all the different elements that make this place, the Santa Monica Mountains, so special. We've talked about the types of landscapes and habitats found here, the geology and flora, and even cars. Yet it is the human element that makes the most impact on our park.
Every April the National Park Service has their annual National Park Week to celebrate the places, stories, and history of our parks and country. This year's theme was Picture Yourself in a National Park. We wanted to encourage visitors to share photos of their experience in a park and tell the story from their point of view; as each park experience is so unique.
For the Backbone Trail (BBT) hikers, picturing themselves in a national park was easy. This time we hiked from the Lois Ewen Overlook at the intersection of Stunt Road, Schueren Road, and Saddle Peak Road east to ultimately end up at Trippet Ranch in Topanga State Park - normally a distance of around 6 miles.