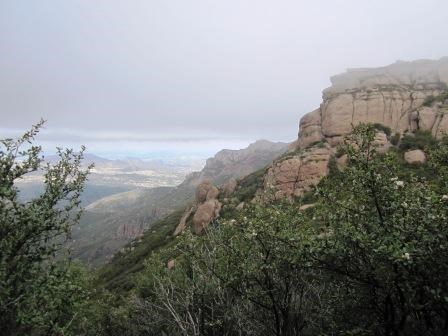 On Saturday, we traversed 8.1 miles through rugged terrain, foggy mountain tops, breezy saddles, and hiked to the highest point in the Santa Monica Mountains. Was it all just in the name of completing the next segment of the Backbone Trail. Or was there more?
What is the reason the trail takes us through these landscapes? What is the purpose of this land? Most importantly, what makes this place so significant that the land we cross is seen as having both national and state importance?
Over the years, I've enjoyed asking visitors various forms of those questions. Not to be snooty or intrusive of ones emotions, but to hear from them, what they think the value is in places like this. Furthermore, how do they feel about it. As you can imagine, it's no easy task to venture where we went so there must be something that pushes us to take upon ourselves to complete this arduous task.