hike-8-happy-trails-to-you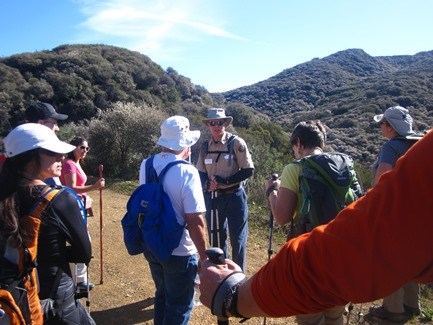 Unfortunately I wasn't able to participate in the last hike due to school commitments. Nevertheless, I have completed the seven hikes covering 58.5 miles of the Backbone Trail. I have achieved my goal and now can identify a total of twenty-two new different plants/flowers. From the twenty-two my favorites were: Bigberry Manzanita, California Peony, Shooting Stars, and Chinese Houses.
In addition, I was also able to develop a stronger sense of appreciation not only for the plants and flowers, I was also able to appreciate the dedicated volunteers we have that coordinate this program annually. They did a tremendous job in providing such a great service to our group.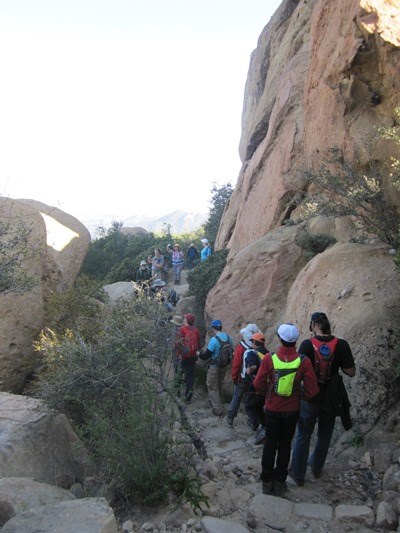 This program provides a greater service than one may think. I couldn't agree more with Backbone Trail Volunteer leader Joel as he said, "This was my second year of helping to lead the hike along the Backbone Trail and I enjoyed it every bit as much as my first year. It was a great group of hikers we had this past year who all were eager to hike as well as discover new things. The area we cover is beautiful, challenging, and offers such a variety from one hike to the next. I've thoroughly enjoyed the hikes and working with such a great group of dedicated leaders".
As a first time hiker of the Backbone Trail I was reminded of the many wonders within our recreation area. I would like to think the rest of the group would agree with me as well. Speaking of the group, I was able to meet and befriend some amazingly nice people! I hope to keep in touch with many of them in the future. Few of the members from the group would like to share their thoughts and their experience trekking through the Backbone Trail.
"NPS BBT 2013 rocked! A freezing January start, quickly warmed with every mile walked, each interpretation shared, and every new friendship made. Thank you, volunteers. With the backdrop of the beautiful BBT wildflowers, your individual expertise completed a perfect adventure every outing. Hope to see you again on the trails!" -Lisa M.
"Our local mountains: Ahhh! We are so fortunate! A treasure beyond measure. Hiking the length of the Backbone Trail: A journey of discovery and wonder at the variety of beauty! The Volunteers and Staff that have guided and educated us: Knowledgeable and supportive guides!" -Hanna C.
"I have thoroughly enjoyed hiking the Backbone Trail with the National Park Service. The devoted volunteers have shared a wealth of information. I feel very fortunate to have this resource available." -Beth M. e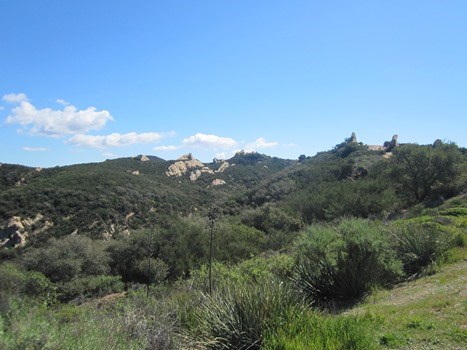 If you are interested in participating in next years' program, keep your eyes open and constantly check our website for sign-ups. Sign-ups are usually open during fall and fill up quickly! Best of luck and happy trails to you!
(Click
here
to return to the 2013 Backbone Trail Blog homepage.)
Last updated: March 1, 2015