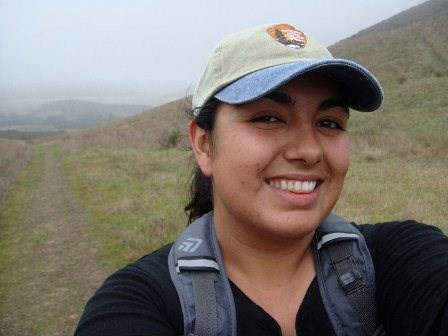 Greetings Backbone Trail enthusiasts! I cannot express how excited I am to be a part of this amazing program this year. I will try my best to keep you all updated of our hikes by posting a new blog and photos sometime after each hike. Just a fair warning, it may take me a few days to post a new blog.

A little background of myself: I come from a land far from here. Not really, I was born and raised in various desert cities located within the Sonoran Desert of the United States. So what brings me to this area? The plentiful treasures of the Santa Monica Mountains! After working one season for the Santa Monica Mountains National Recreation Area, I was hooked on discovering the amazing resources it has to offer. I have continued working here since, and I truly enjoy living and working in these mountains. Plus it's a beautiful place to hike.

So stay tuned for my future endeavors along the Backbone Trail as I hope to discover something new from each hike and highlighting it in the next blog. Until then, I'll see you on the trails!