Natural Features & Ecosystems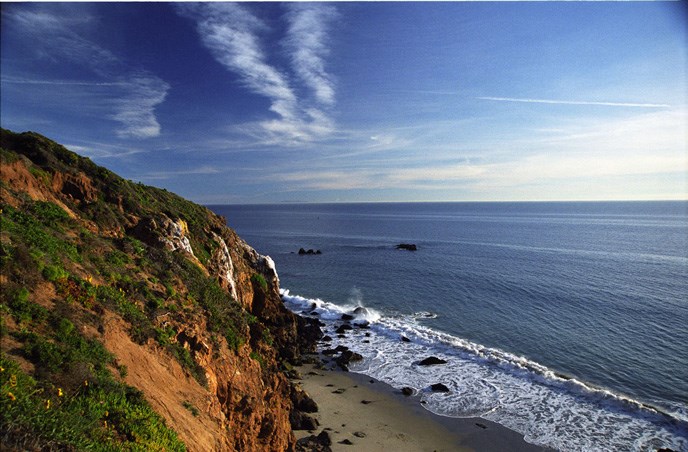 The Santa Monica Mountains rise above Los Angeles, widen to meet the curve of Santa Monica bay, and reach their highest peaks facing the open ocean. The land is beautiful and diverse. The rugged coastline offers narrow sandy beaches and rocky shores. Dense chaparral and fragrant sages cover the canyon walls. Inland, lone valley oaks accentuate the grassy hillsides.
Born from the collision and sliding of the Earth's crustal plates, the mountains are home to some of the most unique and rare natural features and ecosystems in the United States.
Part of the Transverse Ranges that stretch from the Mojave Desert to the Channel Islands, these mountains are some 46 miles long and eight miles wide. Volcanic Sandstone Peak, at 3,111 feet above sea level is the highest point in the park!
Explore the pages above and learn how an area home to millions of people and visited by millions more makes this shining star of Southern California so special.
Last updated: August 11, 2015