Geologic Formations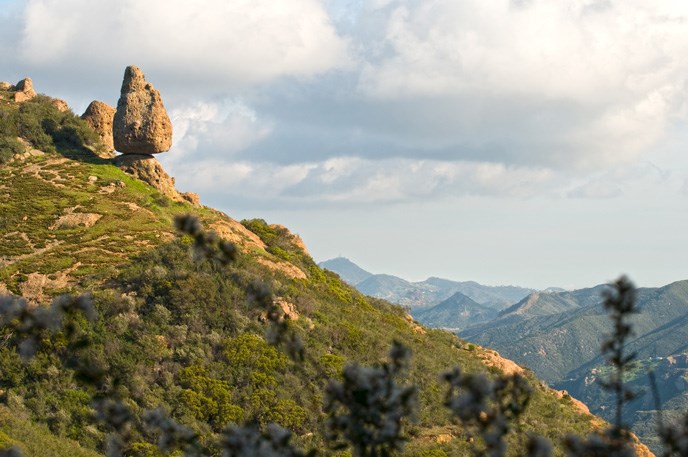 Imagine standing on the shores of Malibu 24 million years ago. The dinosaurs are long gone, but the Santa Monica Mountains are yet to be born. Broad plains extend from the middle of California to the coast. Much of the land that makes up the Los Angeles area is underwater.
For millions of years, the ground slowly moves, churns, and presses until the Earth begins to crack and molten lava oozes from underwater vents. Thus, only about 16 million years ago, the Santa Monica Mountains and Channel Islands began to glimmer in the ocean depths.
In time, the eruptions became explosive and burst through the water's surface. For another 3 million years, the mountains continued to grow to over 10,000 feet high. Three times taller than they are now!
The Santa Monica Mountains that we know today are a complex and dynamic place that includes active fault lines, fossils, remnants of volcanoes, and even formations created underwater now at the top of ridgelines.
Click the links above to learn how various forces and the elements of time have peeled away the layers creating the beaches, valleys, and landscapes we see today.
Last updated: January 6, 2022