Our Staff & Offices
The Santa Monica Mountains National Recreation Area was established in 1978 and includes 154,000 acres of parklands managed by several partners and the National Park Service (NPS). The organization described below works on behalf of the NPS to provide visitor access and resource protection on federal lands within the recreation area.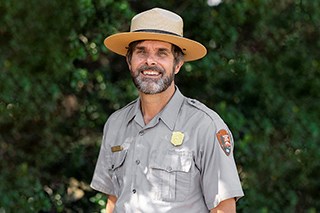 NPS Leadership Team
David Szymanski has served as the superintendent of Santa Monica Mountains National Recreation Area since October 2012. David oversees the park's leadership team, which includes the chief of staff, four division chiefs, the fire management officer, the public affairs officer, and the management assistant. This team is responsible for 23,700 acres spread across 11 sites; approximately 80 National Park Service employees; and a $9 million budget appropriated by Congress.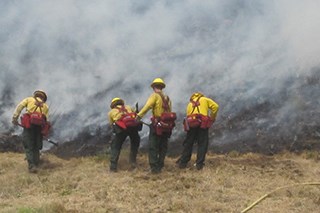 Office of the Superintendent
Led by the park's chief of staff, the Office of the Superintendent handles the following functions: Administration (budget, fleet, property, IT, housing), Fire Management (emergency response and fuels treatments), Communications (public affairs, web, social media, and internal comms), and Lands (acquisitions and rights of way).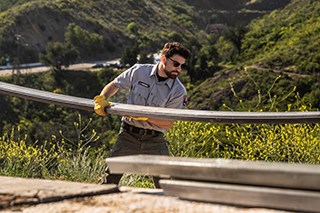 Facilities Management
This division oversees the operation and maintenance of buildings, utilities, grounds, roads, and trails. Staff members have expertise in many different trades and heavy equipment operation. They also manage service and construction contracts.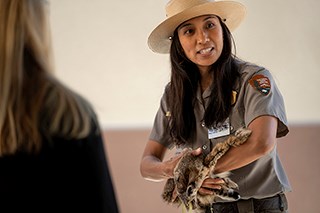 Interpretation, Volunteers, and Education
This division connects people with the park through visitor centers, interpretive programs, special events, Jr. Ranger programs, volunteer opportunities, community outreach, and curriculum-based education programs.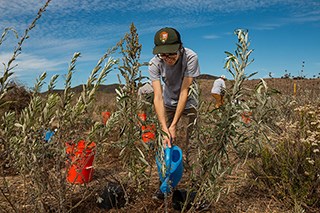 Planning, Science, and Resource Management
This division conducts monitoring, research, conservation, and restoration activities related to the park's natural (plants and wildlife) and cultural (prehistoric and historic) resources. Staff also provides GIS mapping and analysis; environmental compliance for the park; and oversight for youth work-experience programs.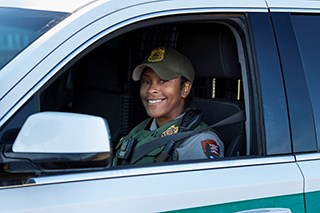 Visitor & Resource Protection
This division provides safety and security for the park's visitors and resources. Staff provide emergency medical services; search and rescue; and law enforcement. The Special Park Uses office manages requests to use NPS lands for filming and other events; issues permits; and monitors those activities.
Last updated: June 7, 2022