Fire Operations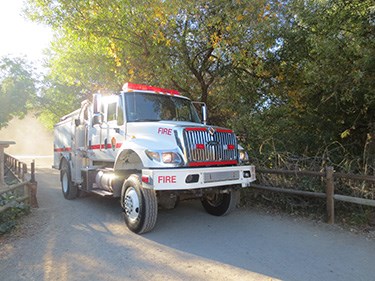 All wildland fires within Santa Monica Mountains Recreation Area (SMMNRA) receive full suppression action through immediate response by initial attack resources. SMMNRA has two wildland fire engines which are available to respond to these incidents. One of these engines is a large Type 3 wildland engine and the other is a smaller Type 6 wildland engine.
The protection areas within the SMMNRA boundary consists of federal, state, county, city and private property. With the many homes at risk and the large response area, SMMNRA works with numerous other state, county and local government fire agencies through cooperative fire agreements to suppress these wildfires. Ventura County Fire, Los Angeles County Fire and Los Angeles City Fire are our closest suppression resources.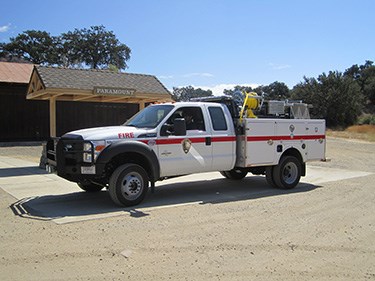 In addition to initial attack responsibilities, the Type 3 engine responds to other local, regional and national fire incidents. The engine assists other parks in the region with prescribed burn projects and hazardous fuel reduction. It provides other park units with additional staffing during periods of very high fire danger. The engine staff works closely with the fuels management staff on hazardous fuels mitigation projects to create defensible space around park structures.
The park provides fire training to NPS employees outside fire management who are then available to fill in during periods of very high and extreme fire danger. In addition, the SMMNRA brings in resources from other areas to help augment staffing during severe fire conditions.
Last updated: March 1, 2015