Backbone Trail Bridge in Zuma Canyon Closure
THE UNITED STATES DEPARTMENT OF THE INTERIOR
Santa Monica Mountains National Recreation Area
401 W. Hillcrest Dr.
Thousand Oaks, CA 91360
805-370-2308
SAMO-VRP
Closure Order # [22-001]
April 1, 2022
EFFECTIVE April 18, 2022 at 6:00 a.m. to May 19, 2022 at 6:00 p.m.
Closures, restrictions, and public use limits:
Closure Order – Portion of a Park Area: Under the authority provided to the Superintendent in 36 CFR 1.5, the following park areas and facilities are closed, effective April 18 – May 19, 2022:
Backbone Trail (BBT) Bridge Section between Newton Canyon Trailhead at Kanan-Dume Road and Zuma Ridge Trail. See attached map.
Authority: 36 CFR 1.5(a)(1)
Notice: This administrative order applies to all individuals subject to the regulatory authority of the National Park Service (NPS) within the boundaries of Santa Monica Mountains National Recreation Area, including park visitors, government employees, concession employees, park residents and stakeholders, except as follows: State or Federal Government employees engaged in official duties.
Finding: The BBT Bridge in Zuma Canyon was destroyed during the 2018 Woolsey Fire. The NPS will construct a new BBT Bridge in Zuma Canyon.
These directives require the NPS to take the actions identified above because:
The NPS issues this administrative order for the purpose of maintaining public safety during the BBT Bridge replacement in Zuma Canyon.
This order is effective immediately and will remain in effect until further notice. The effectiveness of this order will be assessed on an ongoing basis, and the order will be modified or rescinded when conditions warrant.

/s/ David Szymanski, Superintendent April 6, 2022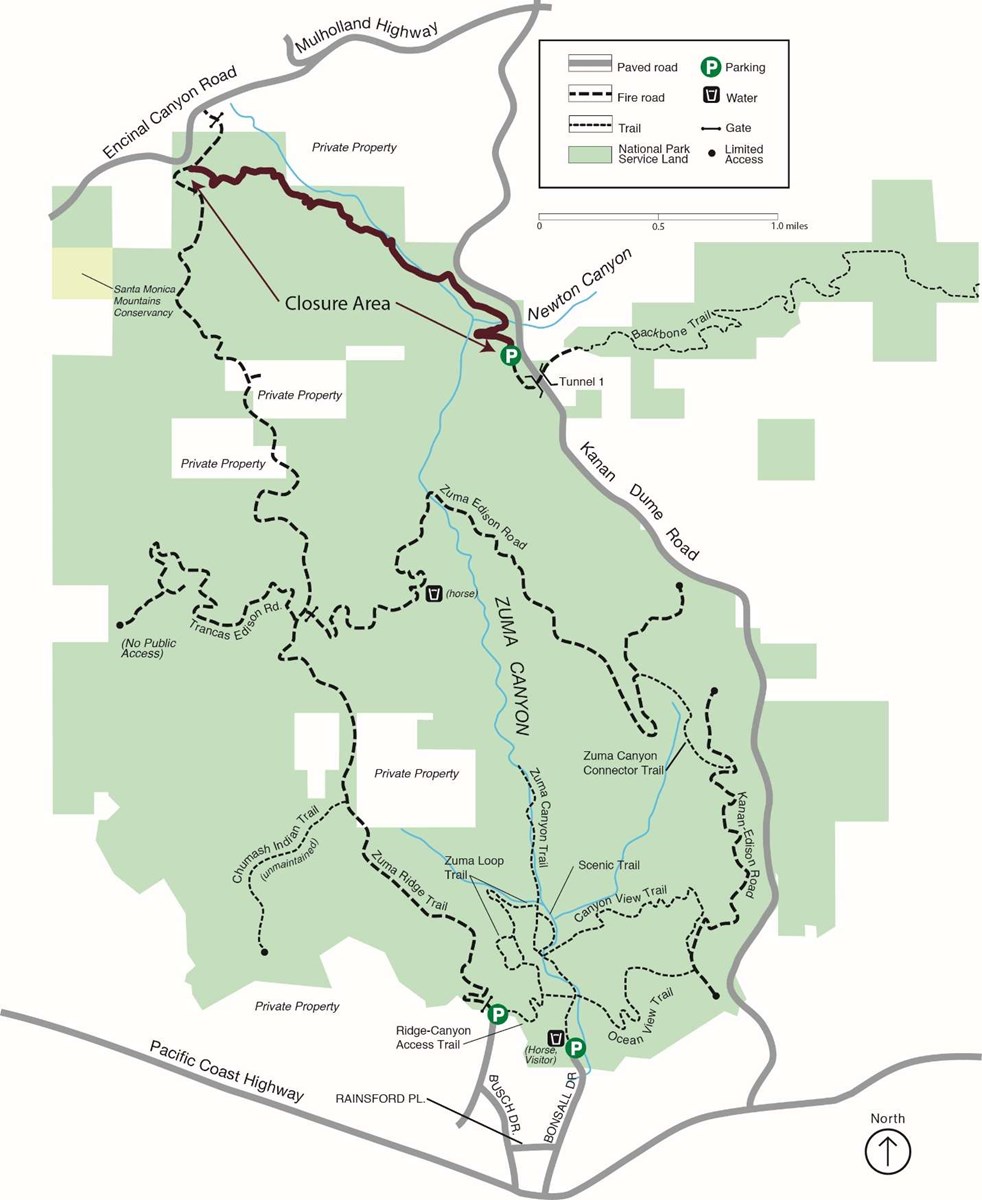 Last updated: April 13, 2022