SAMO Youth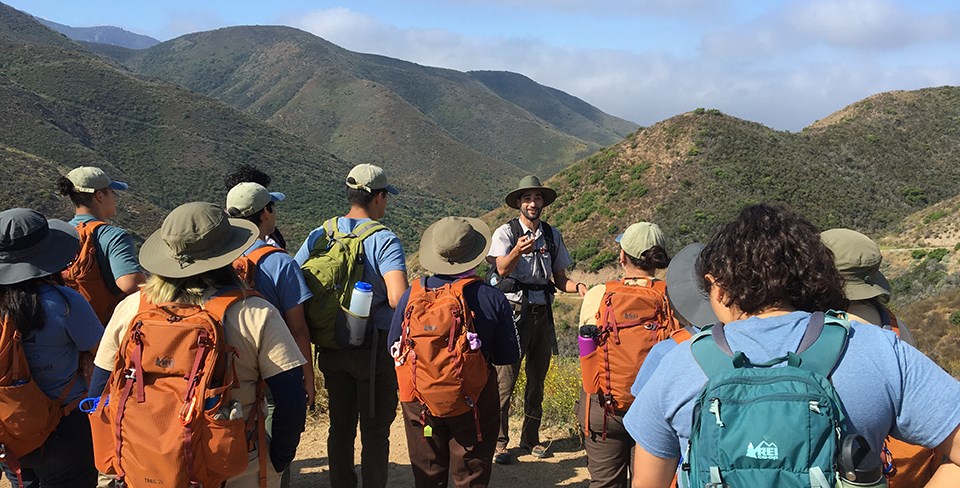 What SAMO Youth is About
For high school and college students interested in pursuing environmental careers, our SAMO Youth program has been opening doors for more than 20 years.

This program is geared to students from the Greater Los Angeles area and Ventura County, to work for eight weeks on habitat restoration, trail maintenance, plant and wildlife work and scientific surveys. It's a full time position with 8-hour days. There is one work trip to Channel Islands National Park. The work also requires engaging with members of the public, greeting them, answering questions, educating them on environmental issues relevant to the Santa Monica Mountains, and leading family groups on nature activities.

The work is hard, but fulfilling. It involves spending the day outdoors in hot, dusty conditions. Graduates of the program have gone on to work at more than 10 national parks throughout the country.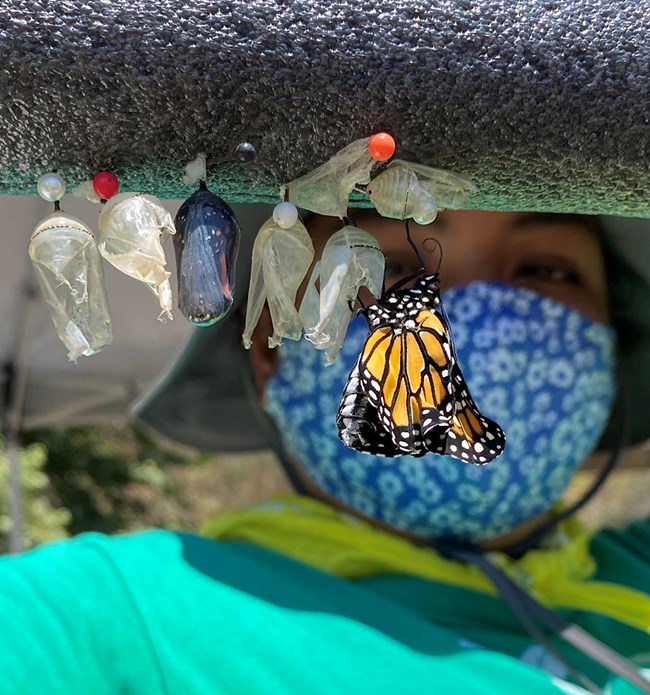 "... I think back at my first day as a SAMO Youth and how hard it was for me to see myself in the NPS with new people from various backgrounds. However, I think of how the SAMO Youth have this connection to nature that unites us by inexplicable ways. I hope to continue making these connections through future interactions in the NPS and other organizations, bringing others to diversify the outdoors." - SAMO Youth participant

Some History
The Community Youth Program Initiative spawned the SAMO Youth program way back in 2000. In that first year, we partnered with Woodrow Wilson High School in Los Angeles. At first, we hired from 9-10 students per year. In 2004, we began recruiting from Oxnard schools.

The mission of the program is to recruit and introduce diverse young people to work opportunities with the National Park Service and provide youth mentorship. The initiative was created to tap into the energy and altruism of Los Angeles area youth and to channel that effort into improvement of the natural resources in Santa Monica Mountains National Recreation Area. This outreach work would increase awareness about national parks and influence future attitudes and career choices of the youth.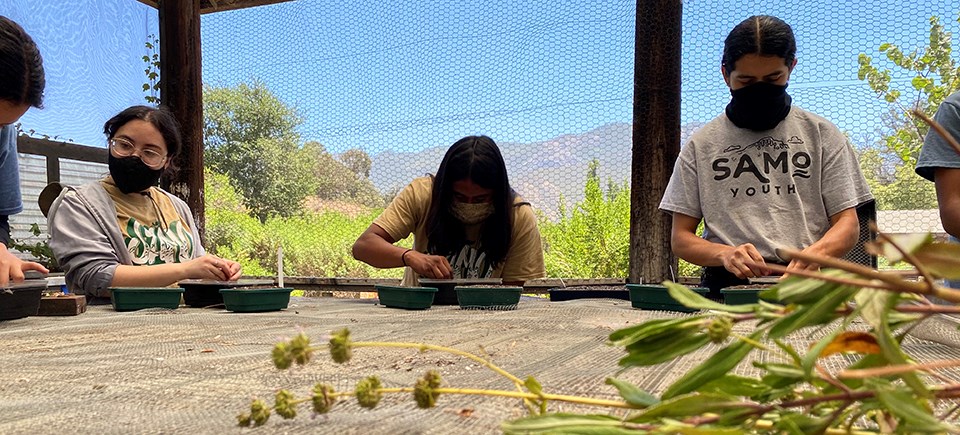 Our Partners
While we provide work-life experience in the National Park Service and in the mountains, we feel that it is just as important to collaborate with partners and perform work in the communities that youth are from. This allows the program to demonstrate that being good stewards of the environment is important in all communities and not just for those that are privileged to visit national parks. It also helps us role-model the practice of valuing the communities we are from.

Throughout the years, the SAMO Youth program has worked with many partners. The following list is a sample of organizations that SAMO Youth has collaborated with: Santa Monica Mountains Fund; California State Parks; Channel Islands National Park; Cesar Chavez National Monument; Mountains Recreation and Conservation Authority; Community Nature Connection; Los Angeles Conservation Corps; Rivers, Trails and Conservation Assistance; The Natural History Museum of Los Angeles County; Los Angeles Unified School District; Oxnard Union High School District; Santa Clara River Conservancy; Ventura Land Trust; Northeast Trees; Los Angeles National Forest; California State University Los Angeles; California State University Northridge; California State University Channel Islands; Heal the Bay; and Mountains Restoration Trust.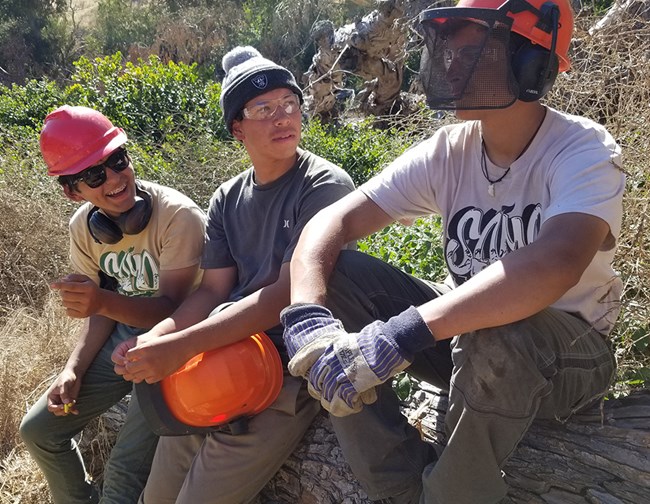 "Many people from East Los Angeles don't know what National Parks are since many of us don't have the transportation to enjoy these parks. I will bring these resources and give back to my community. They deserve to know what National Parks are." - SAMO Youth participant

Funding for SAMO Youth
For the first 15 years, the program has been funded through NPS Public Lands Corps (PLC), Youth Partnership Program (YPP), and park base funds. In 2016, we partnered with the Santa Monica Mountains Fund and they have since assisted with implementing youth hires. Through our partnership with the SAMO Fund, we have been able to seek and receive grants and funding support that compliment PLC and YPP funding sources from the National Park Foundation and GRoW@Annenberg.
Last updated: March 19, 2021