LA Ranger Troca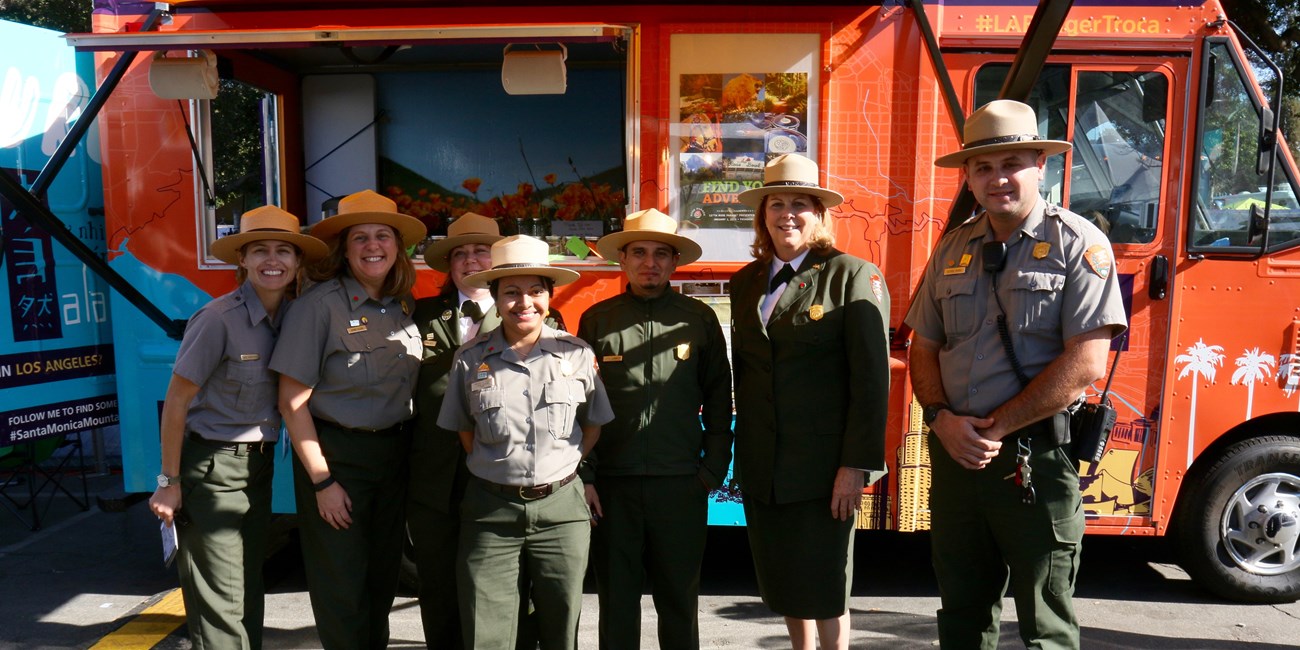 LA Ranger Troca is the mobile visitor center for the Santa Monica Mountains. It's mission is to bring the parks to the people of Los Angeles County.
What We Offer
Park Rangers will facilitate a variety of engaging activities for all ages. Each program and activity will fall into three categories - Los Angeles Culture and History, Recreation, and Citizen Science.
Recreational activities aim to encourage the community to be active in unique ways. LA Ranger Troca is filled with fun items for the community to use. You can borrow a frisbee or hoola hoop, play basketball with a ranger, or grab a partner and race through LA Troca's obstacle course. People can channel their inner scientist at LA Ranger Troca. Inspect the smaller parts of nature with our microscopes. Binoculars and field guides are available for birdwatching. Play the scat game to test your knowledge on our urban wildlife neighbors. L.A.'s culture and history has been diverse from the very beginning. We want to hear from the community about their own history. Share your story with us through journal entries, drawings, and LA Troca's 'People of LA' initiative. Tell us how nature impacts you and where you find your nature.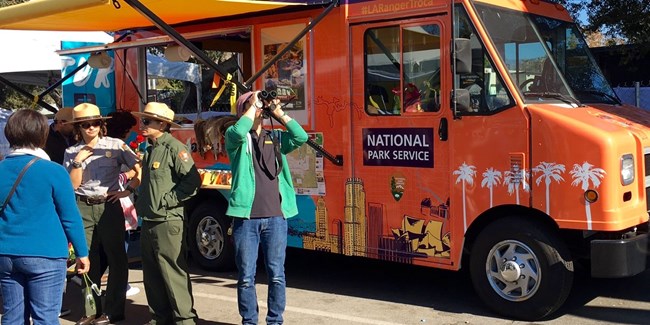 Keep an eye out for LA Ranger Troca
La Ranger Troca hopes to be traveling to a variety of places around LA County. It will be at major events in the Santa Monica Mountains, LA Fairs/events, public schools, and urban parks.
Connect with us
The mobile visitor center wants to build community connections. If you want to request LA Ranger Troca for your event, you can email us at samo_outreach@nps.gov or call the National Park Service LA District at (213) 253-0930.
To keep updated with LA Troca follow us on Instagram: @larangertroca
Last updated: March 15, 2017