Teacher Workshops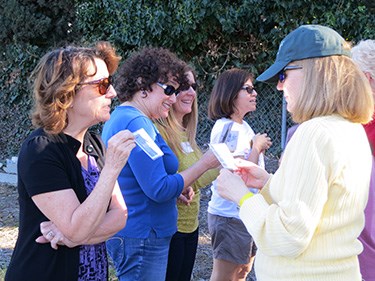 The National Park Service offers a variety of teacher professional development workshops in partnership with local universities, tribal members, museums, non-profit organizations, and federal, state and local government agencies. Our partners have included California Lutheran University, California State Parks, Mountains Recreation and Conservation Authority, NASA, Natural History Museum of Los Angeles County, NatureBridge, and University of California.
Topics covered in our workshops vary from year to year. Recent professional development workshops have focused on climate change, phenology, invasive species, mountain lion research, and ways to engage students on a self-guided field trip to the Santa Monica Mountains.
Current / Future Workshops
We do not have any workshops scheduled at this time. To receive more information about our professional development opportunities, e-mail the education staff at samo_education@nps.gov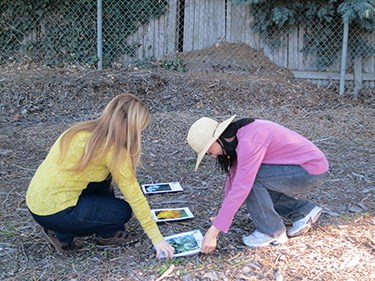 Past Workshops

Climate Change and the Seasonal Cycles of Nature:

Sponsored by the National Park Service and the University of California, Santa Barbara, Climate Change and the Seasonal Cycles of Nature targeted formal and informal middle and high school science teachers interested in engaging students in a national effort to collect data for climate changes studies..
This course introduced teachers to the science of phenology - the study of the seasonal cycles in plants and animals and how it's used to track the effects of climate change on wild plants and animals (among many other uses such as tracking allergens and predicting wildfires). Teachers learned ways to convey to students the basics of climate change, plant growth and reproduction, plant-­‐animal interactions, and the responses of plants to climate change. Teachers developed, reviewed and tested phenology-themed lesson plans and outdoor activities and customized them for their own use.
Teachers learned about the two statewide and national education and research organizations: The California Phenology Project, and the USA National Phenology Network. Teachers contributed data collected by their students to the only nationwide Database that's detecting the effects of climate change on the seasonal rhythms of plants and animals.
Materials for this workshop will be available online soon.
Last updated: June 28, 2019