Every Kid Outdoors Intern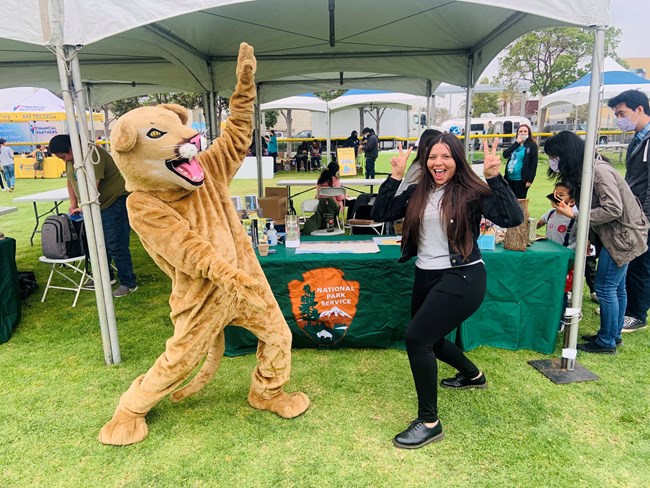 Interested in outdoor education? A career with a public land agency, or an opportunity to try something different?
17-Week Internship
January – May 2023
Join
California State Parks
and
Santa Monica Mountains National Recreations Area
joint education team! Engage with 4
th
grade students from both Los Angeles and Ventura counties about local cultures and natural resources. Develop your skills with both virtual and in-person instruction. Develop a greater understanding and appreciation for the role of public lands and the opportunities it can present.
Major Duties
In Person
Assist with program planning and management such as developing and preparing program materials, cleaning/repairing equipment, entering data, photographing events, uploading photos, and reviewing program materials.
In person interaction with teachers and students while facilitating and leading programs at park sites
Actively participate in professional development opportunities and workshops.
Virtual Learning
Use and maintain hardware for distance learning
Develop downloadable content and interactive activities for students
Work with staff to determine the needs of teachers and to ensure content meets standards
Moderate and lead distance learning programming for students
Film, edit, and record media content for education purposes
Work with 508 compliance (Government-wide IT accessibility program) to create accessible experiences
Availability
Available to be scheduled for programming between Tuesday – Friday; Some Saturdays
Moderate/lead programs between the hours of 9 AM to 2 PM
Time commitment of 15 to 20 hours per week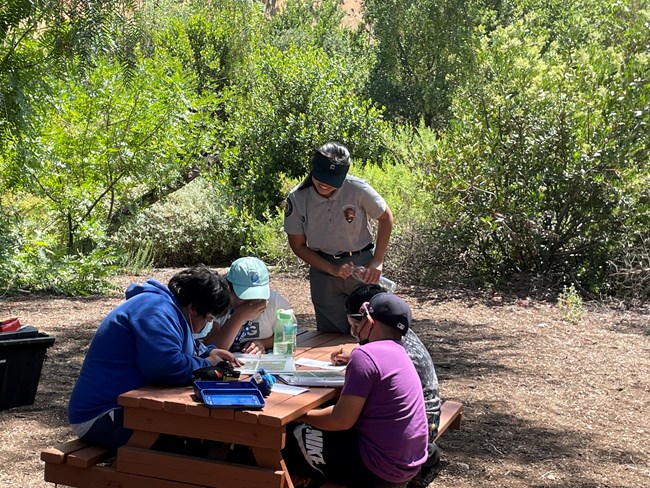 Learning Objectives
Through structured training, access to and coaching by outdoor education professionals, and on-the-job learning, interns will increase their knowledge of outdoor education programming and practice for both virtual and in person learning. They will learn skills and techniques in program presentation for youth, and how to effectively engage students in outdoor activities and dialogue.
Interns will learn and experience public lands stewardship, mission comprehension, and career opportunities. Additionally, they will learn about the local flora, fauna, human history, and recreational opportunities during set Professional Development sessions.
Interns will increase their interpersonal skills working daily with a cohesive team of rangers, interpreters, volunteers and other agency interns from diverse backgrounds and experiences.
Interns will learn useful employment-ready skills such as working with the public, group collaboration, and public speaking which could apply to a range of future careers.
Work Site and Conditions
Interns have participated in programming in the following area: Encino (Los Encinos State Historic Park), Newbury Park (Rancho Sierra Vista-Satwiwa, Santa Monica Mountains NRA) or Whittier (Pio Pico State Historic Park) and other park sites in the greater Los Angeles Area.
Work is primarily indoors with frequent outdoor work assignments. Outdoor temperatures may range from 40°-105° F.
Work may involve physical activity, including hiking up to 1-mile, walking, bending, and lifting equipment up to 20 lbs. There may also be periods of time when interns will be sitting or standing for extended periods of time. Interns maybe physically active for up to 5 hours.
Interns will follow strict COVID-19 protocols to ensure the safety of the team.
Potential college credit by request.
Stipend may be available.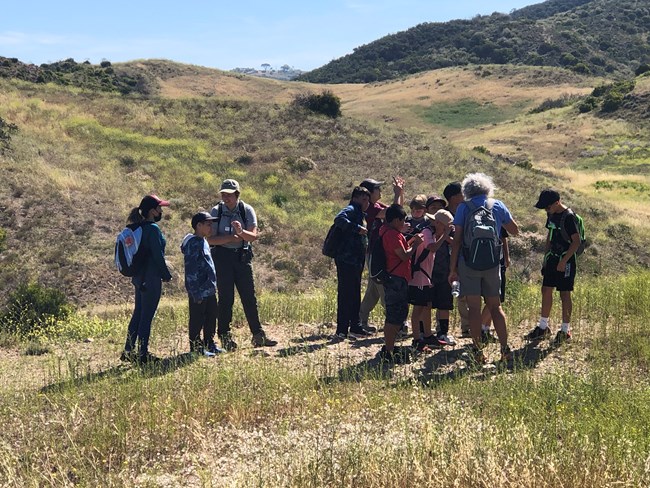 To apply, please email a cover letter and resume to NPS Park Ranger Mary Calvaresi at
samo.schoolprograms@gmail.com
by November 27, 2022.
*Interviews will be held between
December 6th - 10th 2022.
Last updated: October 5, 2022