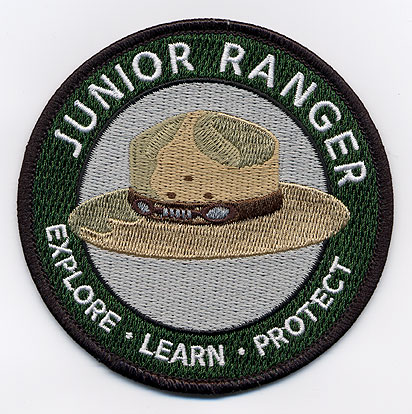 News Release Date:
April 30, 2007
Contact: Amy Curry, 978-740-1660
Salem, April 25, 2007. The National Park Service announces that Salem Maritime National Historic Site (NHS) has been selected to receive a 2007 Junior Ranger Ambassadors grant to support the redevelopment of the units Junior Ranger Program. The Junior Ranger Ambassadors Initiative in its second year is made possible through the generous support of the National Park Foundation.
National Park Foundation Junior Ranger Ambassador grants, awarded to 30 national parks sponsor Junior Ranger Ambassadors across the country to assist in developing and improving National Park Junior Ranger programs. The Junior Ranger Ambassador program, initiated in 2006, employs Student Conservation Association interns to assist with the design, delivery and promotion of National Park Junior Ranger Programs.
"What an honor to receive this grant that we will use to engage and inspire thousands of young visitors to this nation's proud maritime heritage" stated park Superintendent Patricia Trap.
The Junior Ranger program, created by the National Park Service in the 1960s, engages kids in age-appropriate activities that introduce them to the treasures of the national park system, allowing them to discover the significance of these special places and to understand the importance of protecting them. Today, the Junior Ranger program serves 383,639 children in 297 Parks and includes an online component, WebRangers which receives over 1 million visitors annually.
This announcement is the latest in the National Park Foundation's nationwide support of the Junior Ranger program. Since 2005, the Foundation has directed more than $2.5 million dollars in support of the program including support for the first ever Jr. Ranger Day, an annual celebration of Junior Rangers and the Junior Ranger Program during National Park Week.
"We know how important it is that our children have a connection to America through our national parks," said National Park Foundation President and CEO, Vin Cipolla. "We are proud to support the Junior Ranger program as part of our nationwide effort to connect children to America's heritage so that they can develop the sense of pride and ownership necessary to be the future stewards of these magnificent places."
###
About the National Park Foundation
The National Park Foundation (www.nationalparks.org) is a 501(c)(3) organization chartered by Congress in 1967 to continue a century-long tradition of private philanthropy ensuring funding to preserve and enhance the legacy of our National Parks. As the official non-profit partner of America's National Parks, the National Park Foundation does not receive federal appropriations for their support. The National Park Foundation serves to strengthen the connection between the American people and their national parks by raising private funds, making strategic grants, creating innovative partnerships and increasing public awareness. Support of the National Park Foundation ensures that the evolving history and rich heritage of our Nation remains vital and relevant.