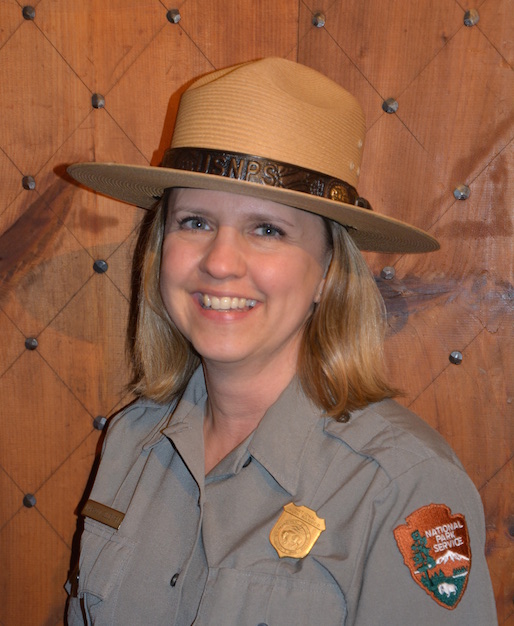 News Release Date:
November 25, 2014
Contact: Jonathan Parker, 978-210-4245
SALEM, MA - The National Park Service is announcing a seasonal change to the days and hours of operation for the Salem Regional Visitor Center (2 New Liberty St.), effective December 1st, 2014. The Visitor Center will be open Wednesday through Sunday, 10am-5pm beginning on December 1st, 2014 – and on select holidays including Martin Luther King Day (1/19) and Presidents' Day (2/16). Seven-day a week operations at the Visitor Center will resume on April 19th, 2015.
 
This seasonal change will not affect the operating hours of Salem Maritime National Historic Site, which will remain open to the public seven-days a week. Public restrooms in the Visitor Center will be unavailable on Mondays and Tuesdays, while restrooms on Central Wharf will continue to be open seven-days a week.
 
Visitors to Salem will continue to be able to explore the wharves, historic buildings and exhibits of Salem Maritime National Historic Site throughout the winter via free ranger-led tours, a self-guided audio tour and various special events. A complete schedule of winter tours, programming and upcoming events will be posted on December 1st at www.nps.gov/sama/planyourvisit/
 
Both Salem Maritime National Historic Site and the Salem Regional Visitor Center will be closed in observation of official federal holidays on December 25th, January 1st. For more information, please visit our website at www.nps.gov/sama or call (978) 740-1650.


Park Educator Wins Prestigious Award
Maryann Zujewski, Education Specialist at Salem Maritime and Saugus Iron Works National Historic Sites, was recently named the 2014 Freeman Tilden award winner for the Northeast Region of the National Park Service. This prestigious award is presented to a park employee that has made outstanding contributions to the public through the interpretation of our National Parks.
A panel of field staff and superintendents representing National Parks from Virginia to Maine met and selected Maryann as the regional winner for 2014. Maryann won for her work in developing education programming for local teachers and students in collaboration with staff from
Essex National Heritage Area
.  She developed the "
Park for Every Classroom Teacher Development Program
," a week-long program that immerses teachers in the values and practices of place-based education and service learning. She collaborated with multiple park partners to develop the workshop, recruit teachers, offer graduate credit through Salem State University and teach a significant portion of the workshop.
"Maryann has worked tirelessly over the last three years to educate hundreds of local teachers and students about the influential, instructive power of the historic and natural places within their communities," said Jonathan Parker, Chief of Interpretation, Education & Partnerships at Salem Maritime and Saugus Iron Works. "Her work continues the long-standing education mission of the National Park Service to inspire people to learn from and enjoy these places – whether that be a local trail, a historic property or even a National Park. We're very proud of Maryann and all the local teachers and students that have worked with her throughout Essex County."
Friends, community partners, colleagues and park neighbors are invited to recognize Maryann from 12:30 – 1pm at St. Joseph Hall, 160 Derby Street on December 2
nd
, 2014. Additional information about the Freeman Tilden Award, including winners from other regions of the National Park Service, is available at
https://www.nps.gov/aboutus/tildenaward.htm