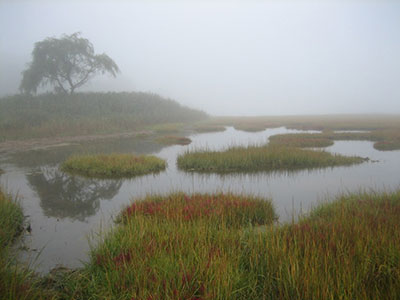 News Release Date:
November 29, 2008
Contact: Emily A. Murphy, 978-740-1691
Contact: Barbara McGowan, 978/740-0444, Ext.16
November 13, 2008 (Salem, MA) …DerbyWharf, LighthouseBeach, Strawberry Hill Trail . . . EssexCounty photographers searched out the best and most beautiful locations for their award-winning submissions to this year's Essex National Heritage Area Photo Contest. Sponsored by Essex Heritage and Hunt's Photo and Video, the contest winners were announced this week and presented with their awards today at the National Park Service Salem Regional Visitor Center (2 New Liberty Street, Salem, MA).
Held in conjunction with Essex Heritage's Photo Safari program, qualifying photographs were required to be taken in the Essex National Heritage Area and represent one of three categories: "Winter Wonderland," "On the Trail" and "Trails & Sails." 
The Grand Prize Winner was:
Steve Harrington of Salem, DerbyWharf
Winners in the "Winter Wonderland" category were:
First Prize: Ann Wilson of Wakefield, Essex Shipbuilding -Winter
Second Prize: Zac Peterson of Ipswich, EssexHarbor
Third Prize: E.B. Teele of Gloucester, Lighthouse Beach, Annisquam
Winners in the "On the Trail" category were:
First Prize: Marion J Bayly of Speculator, NY, North Shore Kayak Outdoor Center, Bearskin Neck, Rockport
Second Prize: Joseph M. Carlin of Ipswich, Strawberry Hill Trail, Ipswich
Third Prize: Ehren Flynn of Danvers, Parker River National Wildlife Refuge,Newburyport
Winners in the "Trails & Sails" category were:
First Prize: Gregg Mazzotta of Stoneham, Trail to Saugus Iron Works
Second Prize: Susan Plutsky of Beverly, Valley View Farm
Third Prize: June Rhodes of Marblehead, Guinea Hens
The following prizes were generously contributed in each category by Hunt's Photo & Video and the National Park Service:
Grand Prize: Olympus 2-Lens Kit (Value $499.99)
First Place: Digital Camera Package (Nikon, Olympus, Canon – Value: $225.00)
Second Place: $100 gift certificate - Hunt's Photo & Video, Melrose
Third Place: America the Beautiful – National Parks and Federal Recreational LandsPass – AnnualPass ($80)
Many of these images were taken during Essex Heritage Photo Safaris, one-day photo seminars designed to give participants the opportunity to test drive the latest digital photography gear from major camera equipment companies using one of the Essex National Heritage Area's many spectacular sites as both backdrop and inspiration. Information about the Essex Heritage Photo Safari Program, as well as the award-winning photographs may be viewed on the Essex Heritage website at: www.essexheritage.org
-- # # # --
About Essex National Heritage Area and Essex Heritage Commission
The Essex National Heritage Area is comprised of the 34 communities of Essex County and designated by US Congress in recognition of the important role that this region played in American history and the significant heritage sites still extant in the region. Essex Heritage is the non-profit management entity for the Area, working in collaboration with the National Park Service to promote public/private partnerships, and develop programs that enhance, preserve and encourage regional awareness of the Area's unique historic, cultural and natural resources. For more information, experience Essex Heritage at essexheritage.org or call (978) 740-0444.
About Hunt's Photo & Video
Hunt's Photo and Video is the largest specialty retailer of photo, video and digital imaging products in New England. Family owned and operated for three generations, Hunt's is headquartered in Melrose, MA, with branch locations in Boston, Cambridge and Hadley, MA, Providence, RI, So. Portland, ME, and Manchester, NH. Serving beginners, students, hobbyists and professional photographers throughout the United States, Hunt's has created its own picture of success with competitive pricing, sales expertise and exceptional customer service. Visit Hunt's online at www.huntsphotoandvideo.com