Self-Guided Tours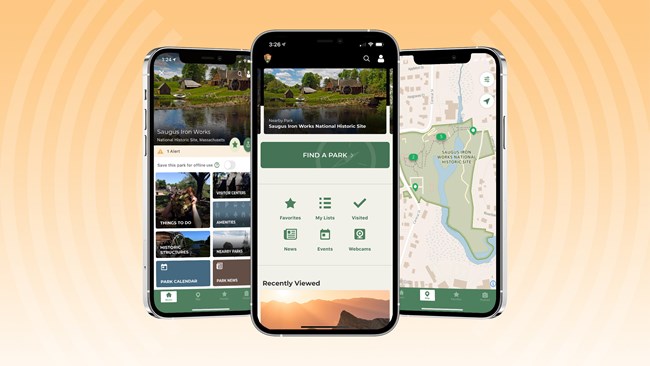 NPS App
The first step to begin your national park app adventure is to download the NPS App onto your mobile devices, such as phones or tablets. The NPS App is currently available for iOS- and Android-powered devices. It can be downloaded for free through the App Store and Google Play.

Find interactive maps, tours of park places, on-the-ground accessibility information, and much more to plan your national park adventures before and during your trip.
Smartphone Tour
The National Park Service is pleased to present a self-guided audio tour of Saugus Iron Works National Historic Site available using the NPS App. The tour allows visitors to select the length of their experience with the ability to start or stop any time, whether they just want the tour highlights or to dig deeper.

The tour takes about an hour to complete and consists of eight audio stops within the twelve-acre historic site.
Last updated: August 11, 2021