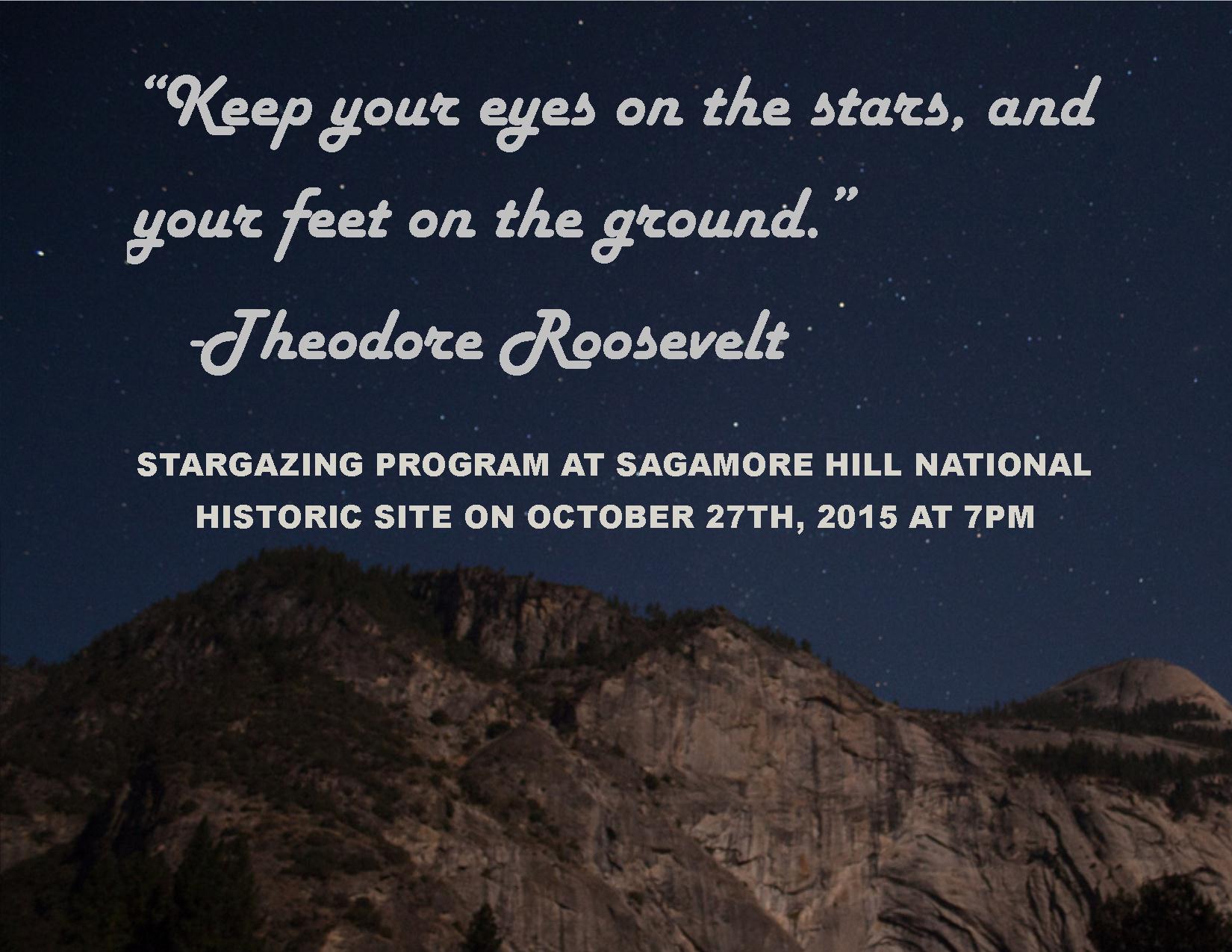 News Release Date:
October 23, 2015
Contact: Josh Reyes, 516-922-4788
 Theodore Roosevelt Birthday Celebration- Stargazing at Sagamore Hill
Oyster Bay, N.Y.- Did you know that the light from some stars takes over 100 years to reach planet Earth? One star's light, 50 Cassiopea, started to travel 157 years ago in 1858, the same year as Theodore Roosevelt's birth. Help us celebrate this famous stargazer's birthday by attending our night sky program on Tuesday, October 27th, 2015 at 7pm. 
This free night sky program will be presented behind the Sagamore Hill NHS visitor center by Professor Tom Carrey of Suffolk Community College.