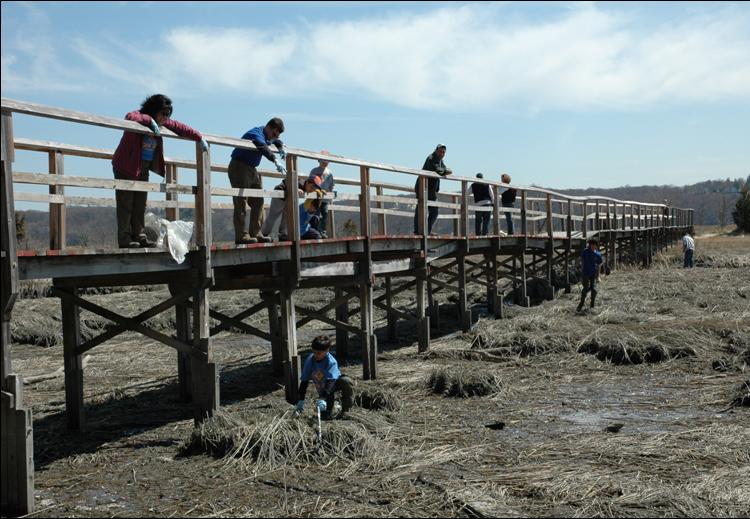 News Release Date:
September 22, 2010
Call for Volunteers to Assist with Beach Clean-up and Invasive Plant Removal
Sagamore Hill National Historic Site will offer Public Lands Day volunteer opportunities on Saturday, September 25, 2010. The activities will include a volunteer beach clean-up and invasive plant removal from 8:30AM to 12:00PM. Following the work period, refreshments and snacks will be provided behind the visitor center complements of the Friends of Sagamore Hill. In addition, participants over the age of fifteen will receive one free admission pass to be used for a future visit to a National Park Service site or other Public Lands in the United States. Participating Boy & Girl Scout groups will also receive Certificates of Participation.  Please meet behind the visitor center at 8:30AM and be sure to wear appropriate shoes and old clothes. No reservations are required.
Fee Free on Public Lands Day!!!!
There is no charge to visit Sagamore Hill National Historic Site on September 25, 2010. Visitors will still need to obtain tickets to tour the home of the 26th president, which they should do upon arrival at the visitor center, located adjacent to the parking lot. Tours are offered on the hour, and on a first-come-first-served basis. Tours are limited to fourteen persons and it is very likely that all the tours will be filled by 1:00PM. Visitors are encouraged to come early in the day to reserve a tour time.