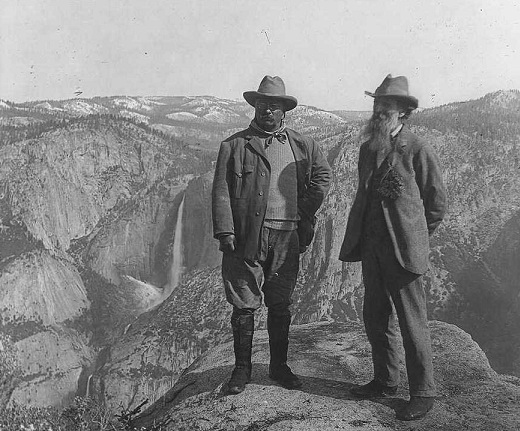 News Release Date:
August 21, 2013
Sagamore Hill NHS to Offer Special Activities in Observance of Founders Day on August 25, 2013
In observance of the founding of the National Park Service on Sunday, August 25, 1916, Sagamore Hill National Historic Site will be offering special Ranger programs about the National Park Service. The first program will focus on Theodore Roosevelt and his establishment of five National Parks and eighteen National Monuments. In the second Ranger program, visitors will have an opportunity to learn what a soldier, a sailor, two cousins, a college professor, and a college football star have in common with each other and the National Park Service.
Congress established the National Park Service on August 25, 1916, with thirty-five national parks and monuments administered under the Department of Interior. This year the National Park Service is celebrating its 97th birthday. Sagamore Hill National Historic Site and the Theodore Roosevelt Birthplace were added to the National Park system in July 1962. Today, over 400 units make up the National Park System. 
In addition to the Ranger programs on the history of the National Park Service, you can join us from 9:00 a.m. to 11:00 a.m. to participate in FREE Point-to-Point Walks lasting approximately 45 minutes each. Theodore Roosevelt along with his family and guests would take similar walks during their time at Sagamore Hill. These walks were called "Objective" walks or "Point to Point" walks. On these walks, TR and his companions, (his favorites being the children,) "would set out for a definite objective under the rule that they must not turn aside for any obstacle." If there was a wall in the way they would have to climb it, if there was an area covered by water they would have to wade or swim through it. These walks were supposed to be quite active and full of adventure for those who attended. The Point-to-Point walks will be conducted on a predetermined course which will involve no climbing or swimming. Participants are strongly encouraged to wear comfortable clothing and footwear.
Finally, please plan to visit the Theodore Roosevelt Museum at Old Orchard to participate in a special program geared toward children under the age of 10. Children will have an opportunity to learn about Theodore Roosevelt and his family while holding replica artifacts related to his life. This program lasts approximately 45 minutes and will be offered from 1:00 p.m. to 3:00 p.m.