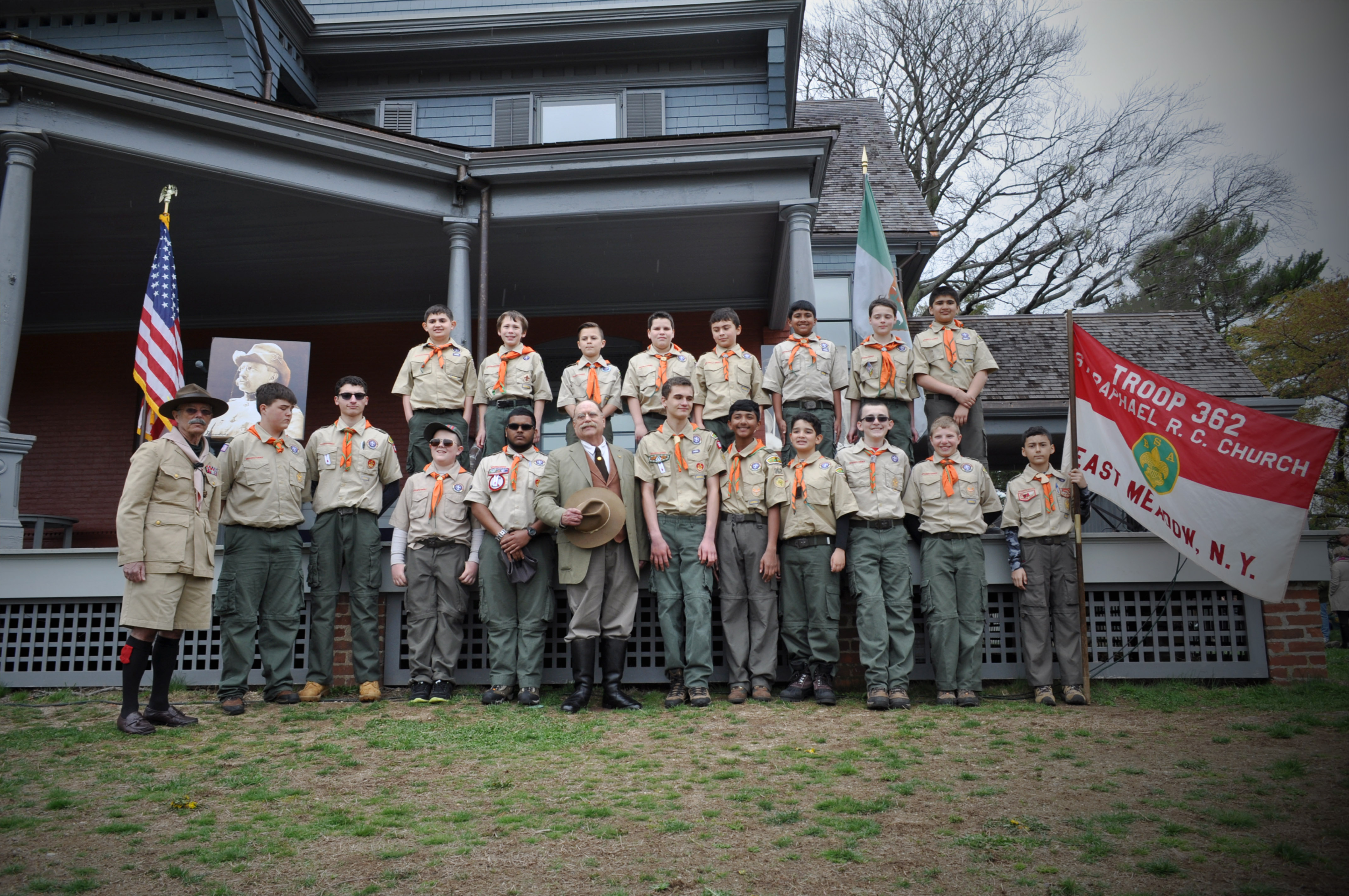 News Release Date:
April 28, 2017
On Saturday, April 22nd, Sagamore Hill NHS partnered with the BoyScouts of America Theodore Roosevelt Council to celebrate National Park Week and the Centennial of the Theodore Roosevelt Council. Despite the overcast and drizzle throughout the afternoon, pilgrimage participants were 2500 strong. Activities included speeches, a flag raising, interactive demonstrations, tours of Sagamore Hill, and a special appearance by Theodore Roosevelt as portrayed by James Foote along with the founder of the scout movement Lord Baden Powell as portrayed by Ray Greenspan.

"It was fitting that the Theodore Roosevelt Council include this event as part of their centennial celebration, said Kelly Fellner, Acting Superintendent of Sagamore Hill National Historic Site.We share a legacy and vision of conservation and stewardship that is instilled at a young age through scouting." Theodore Roosevelt always had a special relationship with Scouting in Nassau County, New York. He was the first Council Commissioner and a significant influence on the development of the Boy Scouts of America.

The 2017 Centennial Pilgrimage follows a tradition started after Theodore Roosevelt's death in January 1919. After laying a wreath on Theodore Roosevelt's grave the pilgrimage would walk to Sagamore Hill where former First Lady Edith Roosevelt would greet participants.The last time Sagamore Hill NHS hosted a pilgrimage was in 2008 during the Sesquicentennial of Theodore Roosevelt's birth.