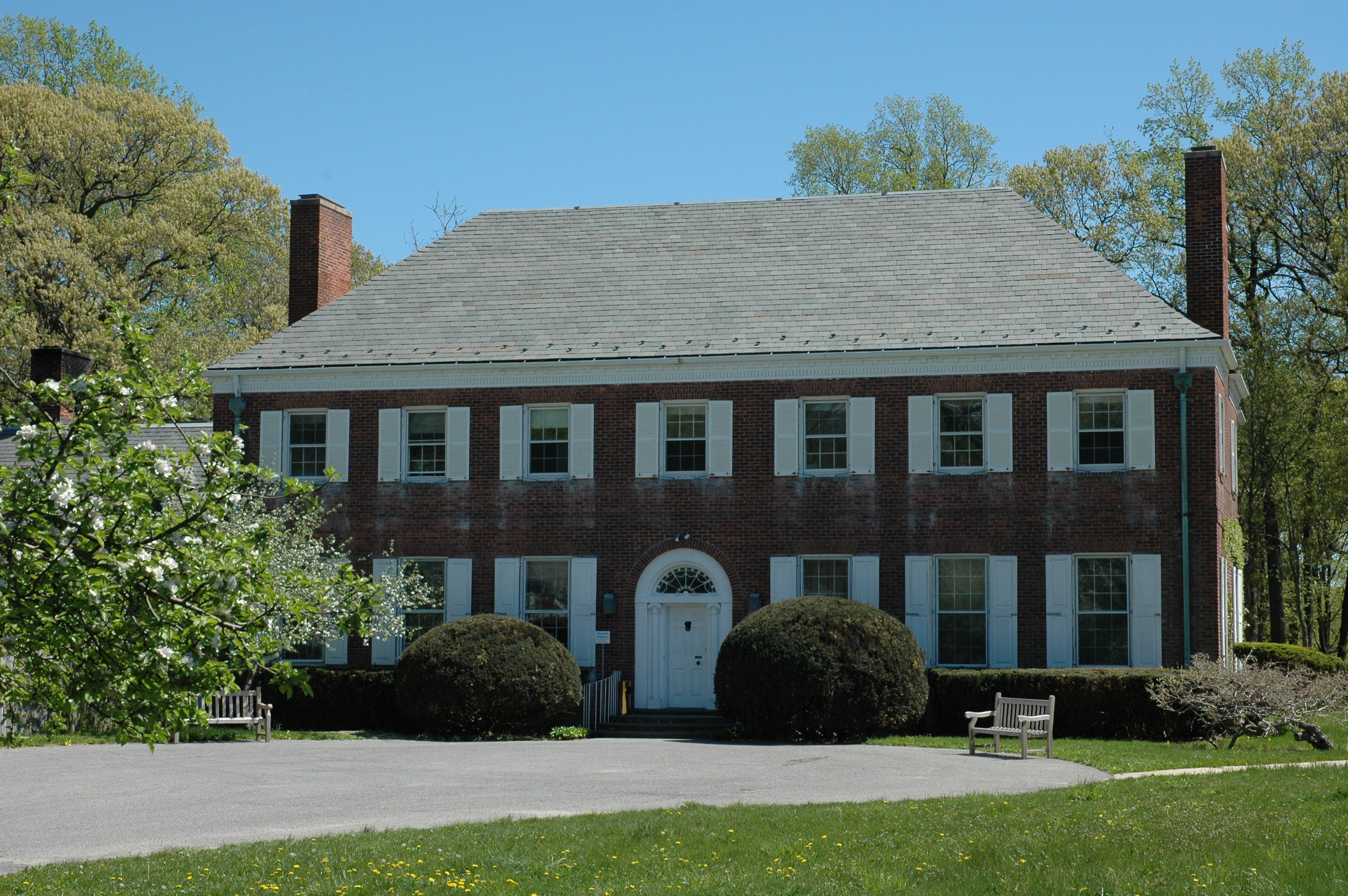 News Release Date:
November 16, 2010
Oyster Bay, NY: The National Park has awarded a $340,000 contract to BlueScope, Construction Inc. of Kansas City, Missouri to begin phase I of II of a multi-year project to historically rehabilitate the exterior of the Old Orchard Building at Sagamore Hill National Historic Site. Work on the exterior of the building will begin in December.
Phase I includes historically rehabilitating or replacing all windows, doors and shutters, and painting all of these surfaces as well as the trim to the building's original 1938 color scheme. New energy efficient and UV protected storm windows will also be installed throughout the building. In addition, a new exterior stairway to the basement utility room will be constructed to replace the crumbling one. A timeframe for phase II has yet to be determined, but this phase will include re-pointing the building's brick facade and chimneys; repairing and replacing copper gutters and downspouts as well as the underground drainage system and installing new security lighting around the building.
The rehabilitation work will have minimal impact on visitation to the Theodore Roosevelt Museum at Old Orchard as the museum will remain open during construction. At various stages in the project, work will necessitate temporary closures of building entrances and/or walkways and limited access to areas of the museum for short durations. Safety zones and staging will be set-up around the building to protect visitors, park staff and contractors.  The public is asked to follow designated walkways and to obey all safety instructions and procedures while visiting the building.  
The Theodore Roosevelt Museum at Old Orchard is open Wednesday Through Sunday 10:00AM to 5:00PM daily.
Sagamore Hill National Historic Site, located at 12 Sagamore Hill Road, Oyster Bay, New York, is a unit of the National Park Service. The site was established by Congress in 1962 to preserve and interpret the structures, landscape, collections and other cultural resources associated with Theodore Roosevelt's home in Oyster Bay, New York, and to ensure that future generations understand and appreciate the life and legacy of Theodore Roosevelt, his family and the significant events associated with him. Tours of the home are limited to fourteen persons and are offered on the hour on Wednesdays through Sundays from 10am to 4pm. Tour tickets are five dollars each and tickets are sold on a first-come-first-served basis each day beginning at 9 AM. The grounds of Sagamore Hill are open year round from dawn to dusk. For further information, visit our website at www.nps.gov/sahi, or call 516-922-4788. Be sure to follow us on twitter for updates at https://twitter.com/SagamoreHillNHS.
-NPS-