Sagamore Hill National Historic Site Celebrates a Fee-Free National Park Week April 16-24 2011
Date:
March 31, 2011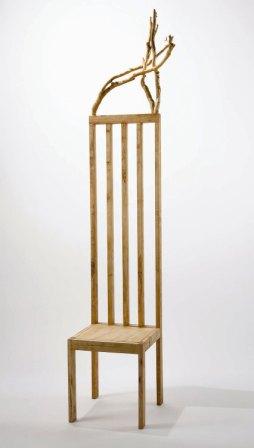 Sagamore Hill National Historic Site (NHS), a unit of the National Park Service will celebrate National Park Week April 16-24, 2010. National Park Week has once again been declared a Fee-Free Week by order of Secretary of the Interior Ken Salazar. Sagamore Hill NHS will continue operating on its winter season schedule of Wednesday through Sunday, and will remain closed on Monday, April 18th and Tuesday, April 19th during National Park Week. However, visitors are welcome to walk the grounds and trails. Visitors will still need to obtain free tickets to tour the home of the 26th President, which they can obtain at the Visitor Center. Tours of no more than 14 visitors are offered on the hour between 10:00AM- 4:00PM on a first-come-first-served basis.
In addition to the house tours and the Theodore Roosevelt Museum at Old Orchard, the park will be offering a number of special programs during National Park Week for families, including talks, walks and Junior Ranger activities.
Saturday, April 16, 6:30-8:30PM
Reclaimation: Sculpting History
National Park Week begins with an exhibition of student work from the Rhode Island School of Design showcasing more than 25 original works of art at the Old Orchard Museum. The objects range from small hand-crafted books to large-scale furniture pieces, all utilizing plant material from Sagamore Hill NHS and George Washington Birthplace National Historic Site. The exhibition is the result of a partnership between the Rhode Island School of Design, the Olmsted Center for Landscape Preservation and Sagamore Hill National Historic Site.
Sagamore Hill NHS has been undertaking numerous cultural landscape rehabilitation projects to better present the spatial design and historic character of the site when it was a working farm during the Roosevelt family period (1885-1948). Some of the work has included the clearing of former farm fields, overgrown in the last 60 years by trees and brush. Wood and other organic material from the landscape rehabilitation project was provided to students enrolled in a joint course offered by RISD's Department of History, Philosophy and Social Sciences and the Department of Furniture Design. They created works of art in response to the landscape, the site's history and the Roosevelt family. Their work will be on display through June 5, 2011. The Old Orchard Museum is open Wednesday through Sunday 10AM-5PM and is Free. In addition to this temporary exhibit, visitors can experience three galleries of exhibits and artifacts telling the story of Theodore Roosevelt's life and impact on America. The museum also has a theater offering two audio visual programs on the Roosevelt family and Sagamore Hill.
Monday, April 18, 10:00AM-11:00AM
Home of Theodore Roosevelt will host a United States Naturalization Ceremony during National Park Week
For the first time, Sagamore Hill NHS will host a Naturalization Ceremony for fifty future citizens of the United States on the front porch of Theodore Roosevelt's home. The Honorable Joanna Seybert, a United States District Judge from the Eastern District of New York, will preside over the ceremony and administer the Oath of Allegiance. The ceremony will also include a special appearance by President Theodore Roosevelt as portrayed by James Foote.
Saturday, April 23, 10:00 AM-12:00 PM
Conserving the Coastline and its Creatures
A cleanup of our beach on Cold Spring Harbor will begin at 10:00AM. Please meet at the Visitor Center at 9:30AM to register, and wear appropriate shoes and old clothes. Following the cleanup, we will return to the Visitor Center for snacks and refreshments. Volunteers who participate in the activity will receive a certificate signed by superintendent of Sagamore Hill NHS. No reservations are required.
Saturday, April 23, 1:00PM-3:00PM
Biology of Plankton presented by the Oyster Bay Waterfront Center
Amazing mysteries of plankton revealed! Children and adults learn about methods for collecting plankton. Slide preparation, microscope skills and inquiry are the tools used in this hands-on investigation. Participants will have an opportunity to identify characteristics and discuss the life history, ecology and classification of various species of plankton. The concluding discussion emphasizes the effects different ecological concerns have on plankton.
Saturday, April 16 & Sunday, April 17, 11:00AM & 1:00PM
Saturday, April 23 & Sunday, April 24, 11:00AM & 1:00PM
The Roosevelts and Their Horses
Join a Park Ranger who will provide a new presentation on the working and riding horses of Sagamore Hill. This ranger talk will discuss how the horses provided farm support and recreational equipment with many interesting stories along the way. This presentation is suitable for all ages.
Saturday, April 16 & Sunday, April 17, 12:00PM & 2:00PM
Saturday, April 23 & Sunday, April 24, 12:00PM & 2:00PM
Ranger guided Point-to-Point Walks
Join one of our Rangers for a guided hike that captures the spirit of the Point-to-Point walks that Theodore Roosevelt created for his children and guests. As a group, park visitors will walk from designated Point-to-Point, climbing over, under and through objects on the site to see and experience Theodore Roosevelt's love of nature and his beloved Sagamore Hill. Participants should meet behind the Visitor Center and should wear sneakers or hiking boots and high socks if possible.
Last updated: February 26, 2015