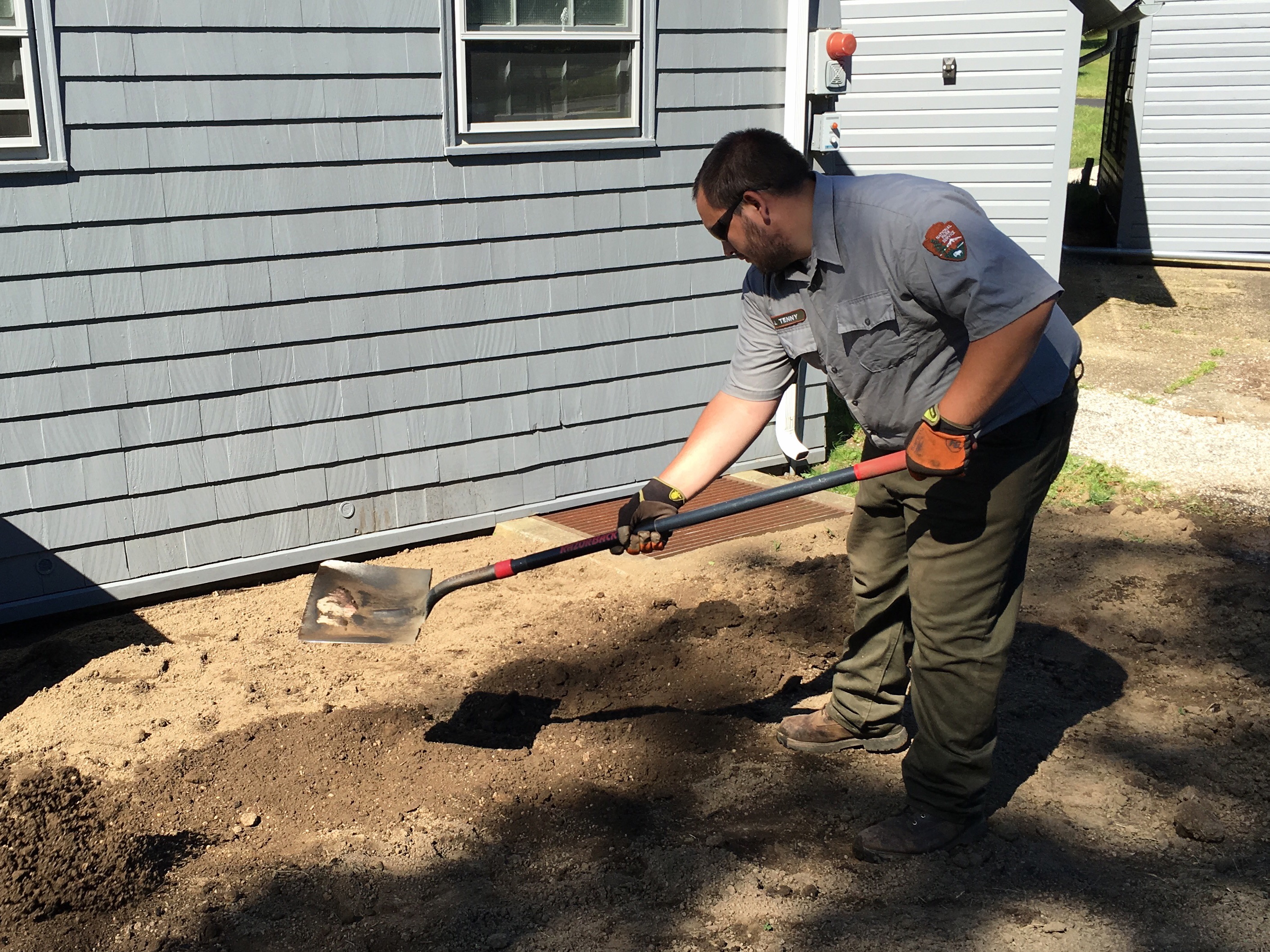 News Release Date:
June 15, 2016
Contact: Josh Reyes, 516-922- 4788
Oyster Bay, NY
– On Friday June 17, Sagamore Hill National Historic Site – Theodore Roosevelt's home on Long Island – and important community partners will establish a native plant demonstration garden between the visitor center and historic chicken coop and farm shed.
This garden is designed to show the environmental and personal benefits of restoring native plants on Long Island. It will show how visitors can help to halt the decline of critical and charismatic species like monarch butterflies and ruby-throated hummingbirds by returning these plants to their own gardens. 
Important support for this project comes from the Huntington-Oyster Bay Audubon Society (HOBAS), the National Fish and Wildlife Foundation, Audubon New York, the National Fish and Wildlife Foundation Long Island Futures Fund, and the For the Birds! environmental education program at Washington Rose School. 
HOBAS President Stella Miller stated, "Native plants are critical because they support native insects, most of which are specialists rather than generalists and will not feed on non-natives." 
"The new NPS/NAS team can be twice as effective working together toward our common missions to promote natural resources awareness and education opportunities," according to Sagamore Hill National Historic Site Superintendent Kelly Fuhrmann. "The conservation awareness and stewardship partnership is a model that supports long term community engagement to address pressing local and global environmental issues." 
Visitors are invited to learn more about the garden by visiting Sagamore Hill or reading about its progress on the park website. 
For a more information, please visit the park website at www.nps.gov/sahi or call 516-922-4788.