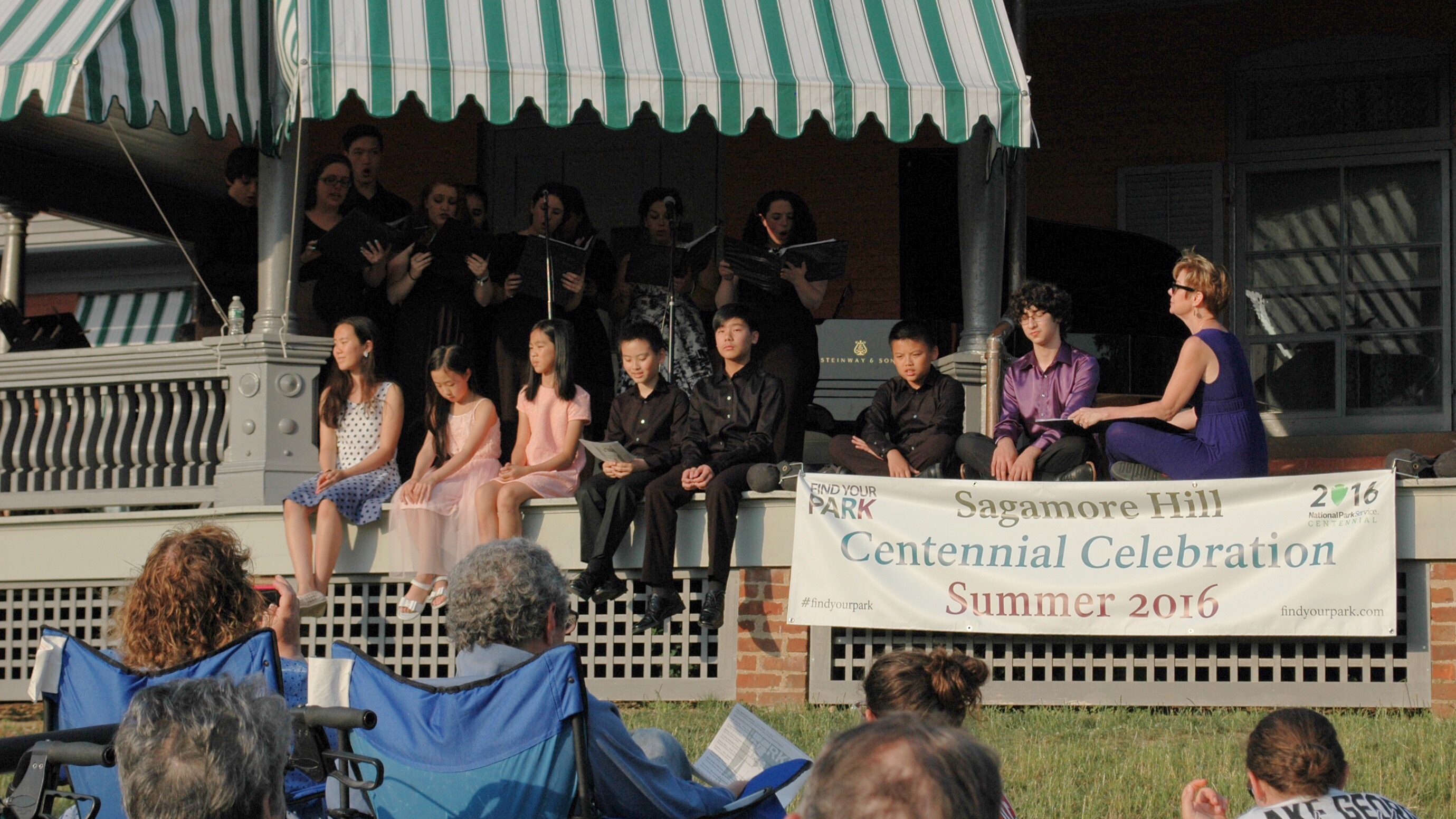 News Release Date:
July 1, 2016
Contact: Josh Reyes, 516-922-4788
Oyster Bay, NY
– On Sunday, June 26th , Sagamore Hill National Historic Site hosted the free concert "Music to Celebrate 100 Years," as part of the fifth annual Oyster Bay Music Festival and in celebration of the National Park Service Centennial. The concert included music played by local students who performed on the porch of the Theodore Roosevelt historic home and entertained the crowd of over 200 gathered on the surrounding grounds. The musicians, ranging in age from 10 to 24, performed instrumental and vocal selections from Mozart and Debussy, to popular songs celebrating America, as well as two Theodore Roosevelt campaign songs. The concert included the Long Island premiere of composer Charles Eversole and lyricist Louise Phillips'
Children's Earth Anthem
, a song being performed across America this summer in honor of the National Park Service Centennial Children's Celebration.
The performance was a part of the ongoing Oyster Bay Music Festival, which hosts concerts around the village of Oyster Bay in formal and informal settings and features highly gifted youth musicians. Sagamore Hill will host four more concerts featuring different local acts this summer as part of the ongoing centennial celebration.