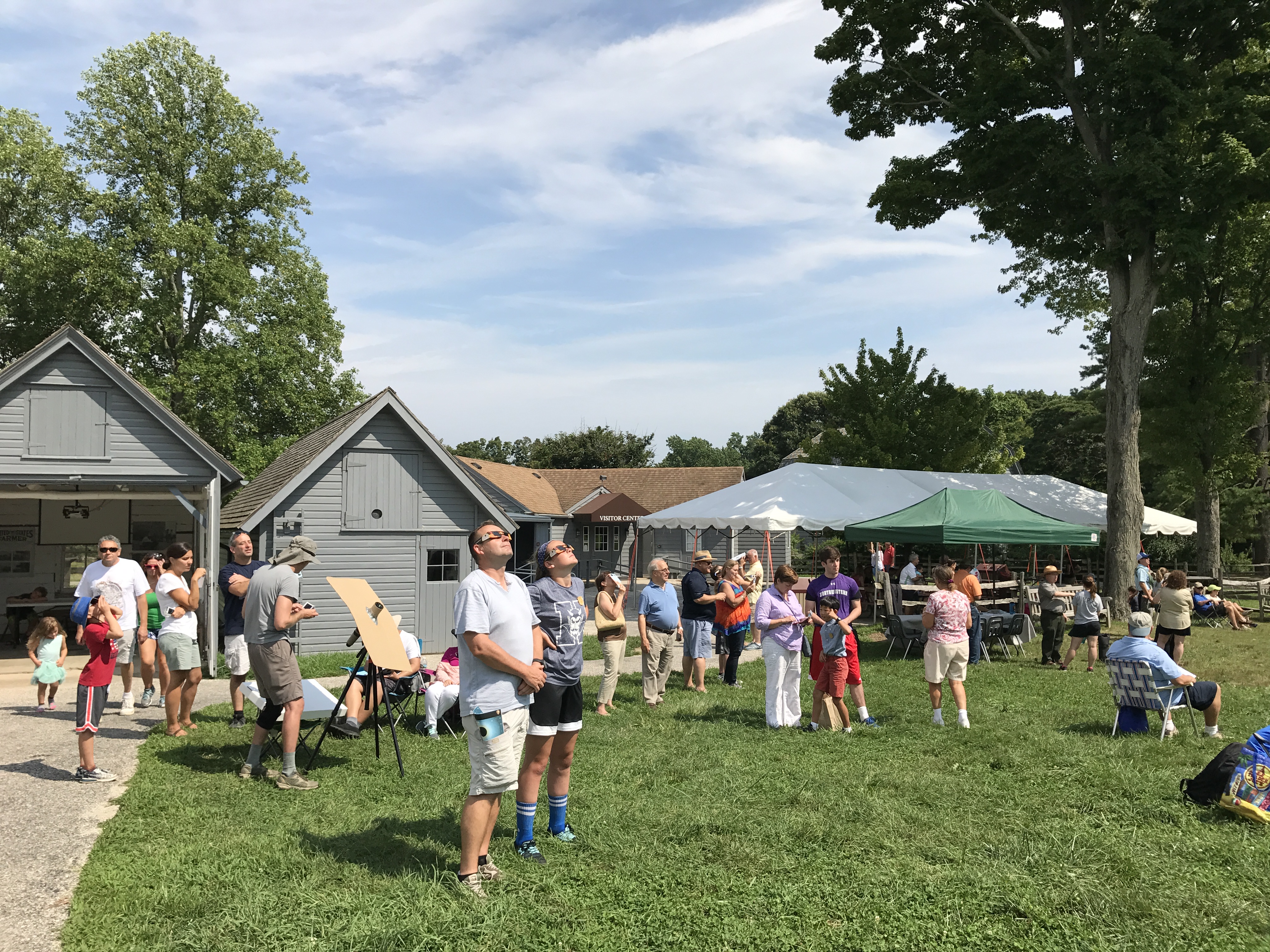 News Release Date:
August 25, 2017
Contact: Tyler Kuliberda, 516-802-7544
Oyster Bay, NY
– On Monday, August 21, Sagamore Hill National Historic Site hosted an event for visitors to view the partial solar eclipse that was experienced across North America. Though not in the path of totality, Oyster Bay and Long Island was lucky to have clear weather to view the 70 percent obscured sun. Prior to the eclipse, Volunteer Mike Sassi, an instructor at Long Island's Cradle of Aviation Museum, gave a presentation on the moon and sun's relationship to the earth and the phases of an eclipse to a crowd of about 160 eclipse watchers who varied in age from childhood to senior citizens. Park rangers and volunteers distributed safety glasses to the public and gave out special eclipse Junior Ranger booklets to young eclipse viewers.
At about 1:40PM, the partial eclipse began and visitors noticed the sun started to take a crescent-shape. Some eclipse enthusiasts brought other means of viewing the sun, such as adapted telescopes which projected an image of the sun on a screen and homemade pinhole projection boxes. By 2:45PM, the eclipse had reached peak coverage and the crowd was wowed by the spectacle as the sun's light had dimmed and the temperature noticeably dropped a few degrees. After the height of the solar show had passed, visitors began to pack up their picnic blankets and lawnchairs, leaving only the dedicated eclipse fans to view the remainder of a spectacle that will not return again to the region until 2024.