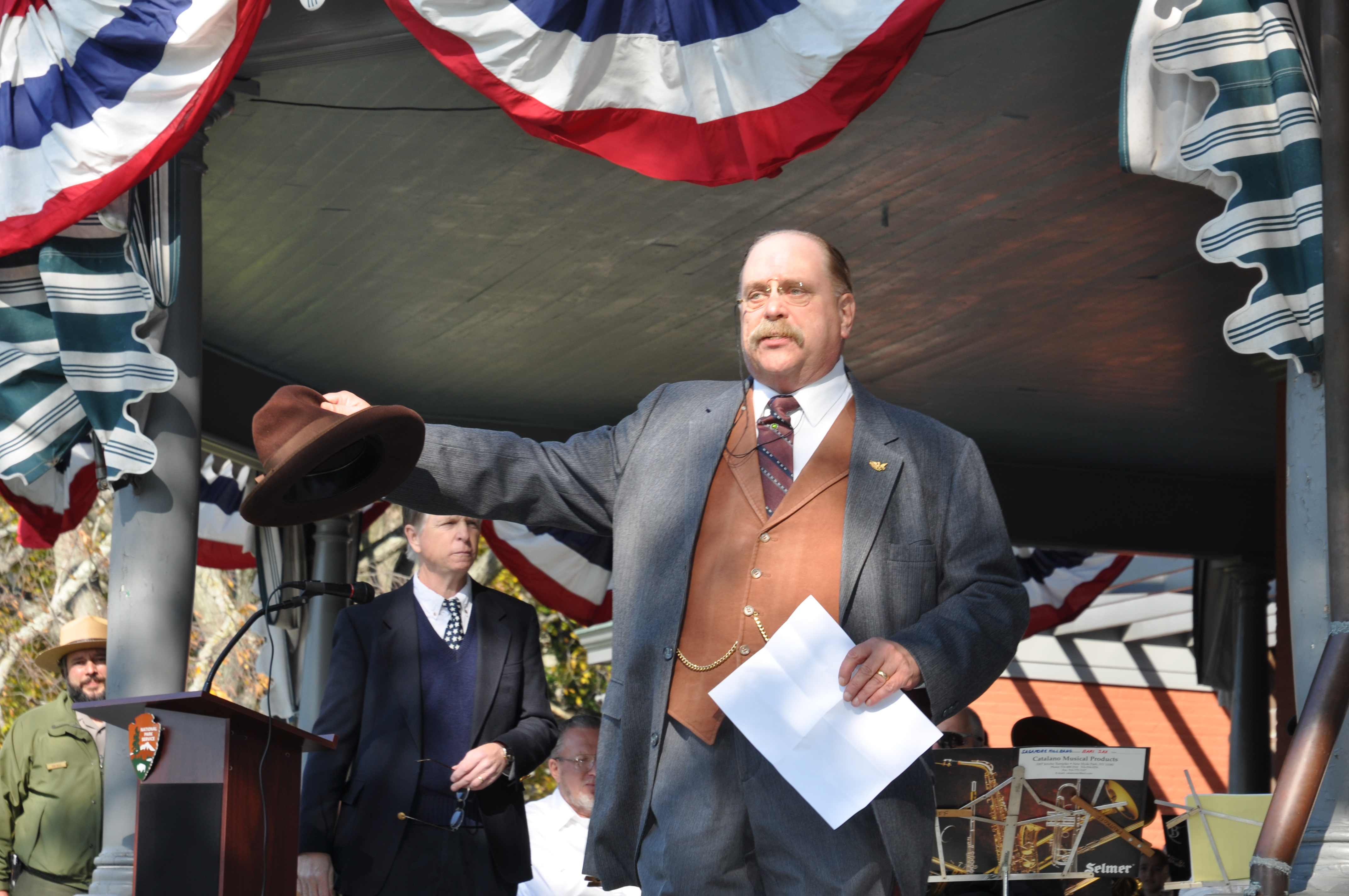 News Release Date:
October 30, 2010
On Saturday, October 23rd, Sagamore Hill National Historic Site celebrated our 26th president's birthday and paid tribute to Long Island's agricultural history. The weather was perfect and played a role in attracting the 1200 attendees throughout the afternoon. Activities included old fashioned games and crafts for kids, a ranger led Point-to-Point Walksimilar to the ones Roosevelt designed for his own children, farming skillsdemonstrations, agricultural equipment such as beekeeping and blacksmithing, a concert by the Sagamore Hill Band, pony rides, an animal petting area, a farmers market, and an appearance by Theodore Roosevelt as portrayed by James Foote.
The success of Sagamore Hill Days Festival was made possible by the support of our partner organizations including Hallockville Museum Farm, Suffolk County Farm & Education Center of the Cornell Cooperative Extension, Long Island Livestock Company and New York State Parks. A special thanks to the Friends of Sagamore Hill for their continued support and to Fire Island National Seashore for sending a representative.
For more information call 516-922-4788 or go to our website for more information at www.nps.gov/sahi.