Date:
September 12, 2008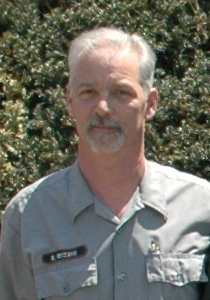 Oyster Bay, NY: Sagamore Hill National Historic Site is pleased to announce the appointment of Eric Witzke, as the new Chief of Maintenance for the site. Witzke, who worked at Sagamore Hill NHS on a 120 day detail as Acting Chief of Maintenance this past summer, competed nationally for this position.
Sagamore Hill is the home of Theodore Roosevelt, 26th US President and a unit of the National Park Service.  Operation and management of the site is conducted by four divisions under the Superintendent which include Cultural Resources, Administration, Interpretation and Visitor Services, and Maintenance.  The Maintenance division ensures the operational readiness and historic preservation of the facilities and grounds of the site. 
Chief Witzke will manage a staff of four full time employees, four seasonal employees and several volunteers with maintenance responsibility of the historic structures, grounds and roads of the 84-acre site.  The Maintenance Division is also responsible for maintaining a fleet of vehicles, ordering supplies for the site and contracting.
Superintendent Tom Ross said, "We are pleased to appoint this skilled and talented maintenance professional to this leadership position at Sagamore Hill.  Eric brings a wealth of experience from his past employment, including twelve years of National Park Service Maintenance operations experience and his work at this site the past several months. He will be a great addition to our management team."
Chief Witzke stated, "I am very excited to be selected and to start work at Sagamore Hill NHS as its new Chief of Maintenance.  This is the realization of a career goal for me.  I really enjoyed my work detail at Sagamore Hill this summer and I look forward to leading the maintenance operations division at such an important NPS site." Witzke assumes his new position October 14, 2008. 
Prior to working for Sagamore Hill, Witzke worked at Delaware Water Gap National Recreation Area for the past 12 years and was a general contractor in New York, New Jersey and Pennsylvania. He is married to Geri and has three daughters, one son and a grandson.
Sagamore Hill NHS is currently on its off-season schedule, open Wednesday through Sunday and closed on Mondays and Tuesdays.  Tours are offered on the hour from 10-4; admission is $5 for adults; 15 and under, free. The grounds are open year round from dawn to dusk. For more information please check out our website at www.nps.gov/sahi  or call 516-922-4788.
--NPS--