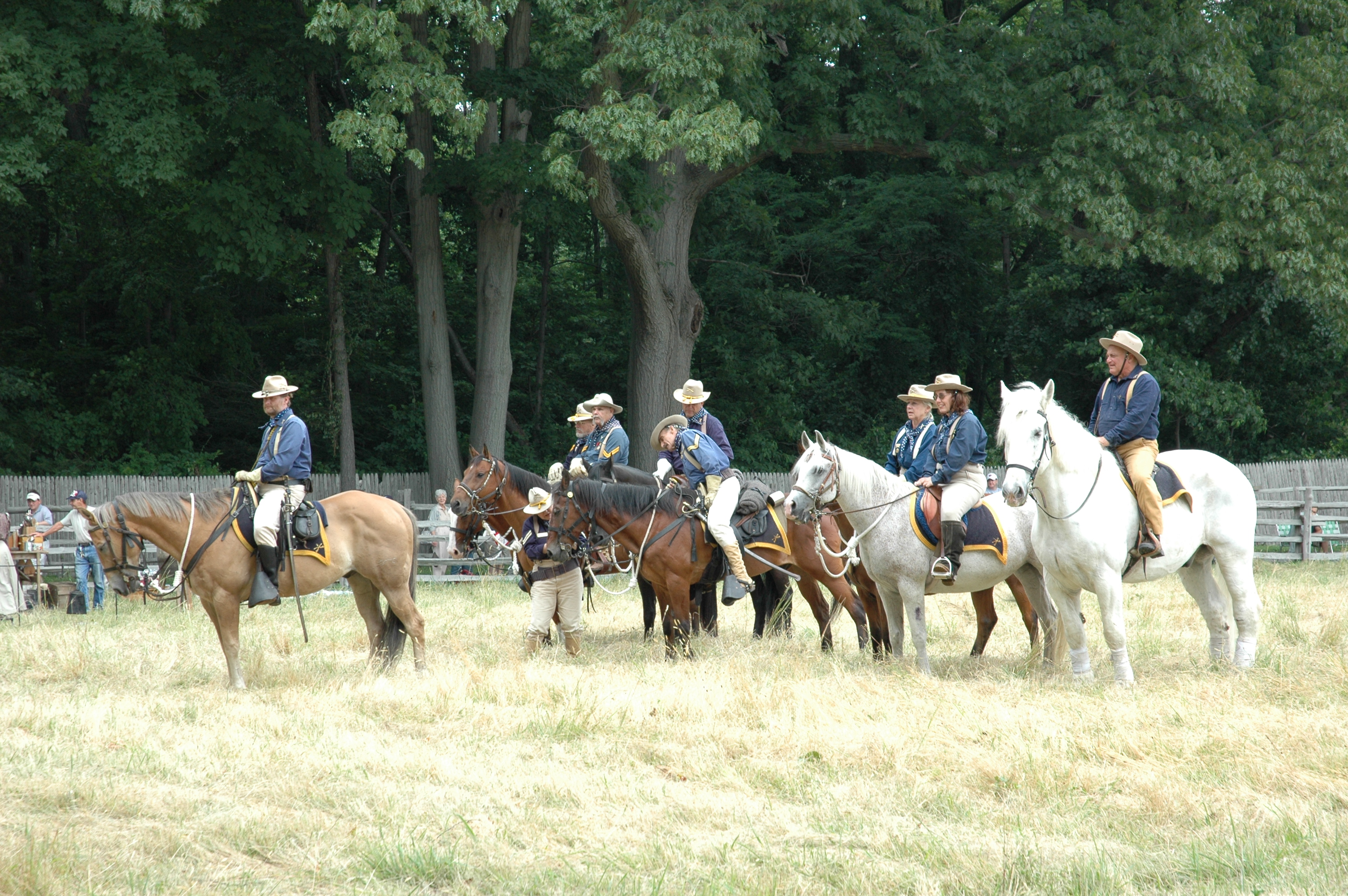 News Release Date:
June 17, 2009
Oyster Bay, NY: Independence Day at Sagamore Hill- A Red, White, and Blue Fourth of July: Independence Day was an important holiday for Theodore Roosevelt, who often spoke atthe festivities in Oyster Bay and then gathered his extended family and friends atSagamore Hill for a day of celebration.
The National Park Service and theFriends of Sagamore Hill invite you to bring your family and friends, dressed in your bestpatriotic attire, to join the day-long outdoor activities at Sagamore Hill on Saturday, July 4, 2009, all of which are free and open to the public.
In the morning, at 11:00 a.m., there will be a special "Birds of Prey" demonstrationpresented by the Theodore Roosevelt Sanctuary & Audubon Center in the picnic area adjacent tothe Visitor Center. Come and see raptors, including a hawk, an owl, and a falcon, and hear how they have come to live at the Sanctuary. Learnto identify these birds and ask questions of the experts.
From 12:00 noon- 4:00 p.m. Children's craft activities will take place under the tent in the field near the historic cutting garden. Children will be able to make a patriotic crafts that will help celebrate the day.
During the afternoon, beginning at 1:00 p.m., an old-time red, white, and blue Fourth ofJuly celebration will start with an equestrian demonstration by the "Rough Rider" re-enactorsin the field adjacent to the windmill. The "Rough Rider" Cavalry Troop of theNassau-Suffolk Horsemen's Association will offer this demonstration of riding techniquesused by mounted soldiers of the Spanish American War. A period encampment will be set up as well.
At 1:30 p.m. Old-fashioned kid's games (including a three-legged race, egg and spoon race, potato sack race, and tug-o-war) will take place in the field near the historic garden.
At 2:00 p.m. a concert with the Sagamore Hill Band, under the direction of BandmasterSteve Walker, featuring music of the time of TR (works by Sousa, period campaign songs, and popular selections of thatday) will take place on the porch of the Roosevelt Home. Speeches by local dignitaries, and anappearance by Theodore Roosevelt himself, as portrayed by re-enactor James Foote, will occur as well. Seating for the audience is on the lawn, so you maywant to bring a blanket or a lawn chair.
The first floor of the Roosevelt Home will be open to all visitors free of charge from 10 a.m. to 4 p.m. National Park Rangers and park volunteers will be available to answer questions and tell stories about family life at TR's "Summer White House." Guided tours will not be given and tickets are not necessary.
Starting at 11:00 a.m. traditional American fare such as hot dogs, hamburgers, popcorn, soft drinks and ice cream will be available for purchase on site.
Storyteller Jonathan Kruk to perform on Sunday July 5th, 2:00 p.m.
On Sunday July 5th beginning at 2:00 p.m. Professional Storyteller Jonathan Kruk performs at the site. Mr. Kruk is noted for his lively interactive children's fairy tales, local lore; his performances feature heroes of American history. This event is ideal for families with elementary school children and is free.
Sagamore Hill National Historic Site is located at 12 Sagamore Hill Road, Oyster Bay,
New York. For more information, please call Sagamore Hill National Historic Site at
(516) 922-4788 or visit our website at