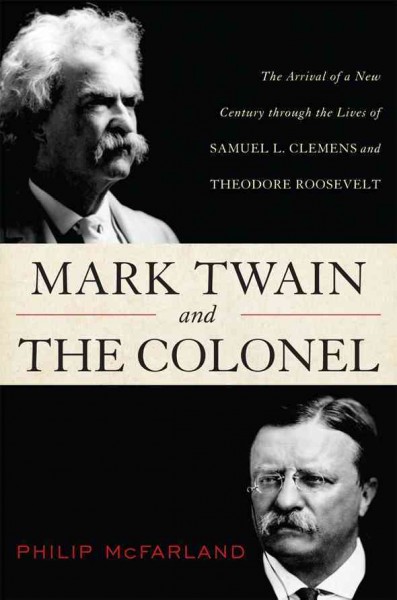 News Release Date:
January 31, 2013
On Saturday, February 16, 2013, at 2 p.m., author Philip McFarland will present a talk based on his book, Mark Twain and the Colonel. The talk will be held in the Christ Church Parish Hall, located at 61 East Main Street in the hamlet of Oyster Bay. Sagamore Hill National Historic Site is sponsoring Mr. McFarland's appearance, which will include a book signing. The event is free of charge.
Published in July, 2012, Mark Twain and the Colonel, subtitled "Samuel L. Clemens, Theodore Roosevelt, and the Arrival of a New Century," considers the prickly relationship between two giants of the late 19th and early 20th centuries. These two celebrities were well acquainted, and in public neither spoke ill of the other. But Roosevelt once commented in private that he would like to skin Mark Twain alive, and Twain recorded his own opinion (although not for public consumption just then) that Roosevelt was "far and away the worst President we have ever had."
Philip McFarland, a consummate storyteller, has written two works of fiction and six of nonfiction (including Mark Twain and the Colonel). He was born in Birmingham, Alabama, where he attended public schools before entering Exeter Academy on scholarship. After graduating from Exeter, he majored in history at Oberlin College, served for 3 ½ years in the U.S. Navy, and then took a degree in English at Cambridge University. The father of two grown sons, McFarland lives with his wife in Lexington, Massachusetts.