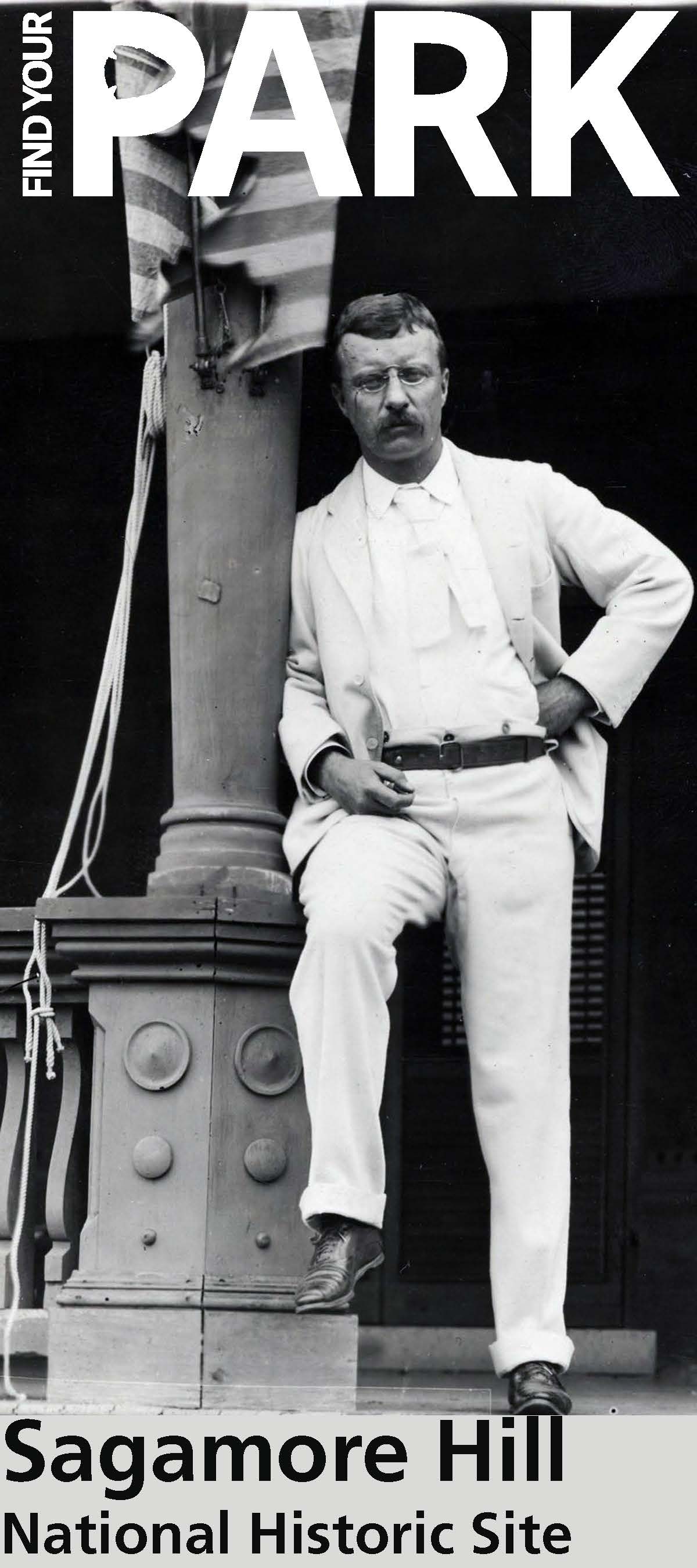 News Release Date:
April 8, 2016
Contact: Josh Reyes, 516-922-4788
Oyster Bay, NY -
Celebrate the National Park Service's 100th anniversary and "Find Your Park" on Long Island during National Park Week, April 16 through 24. Sagamore Hill National Historic Site will host special events and programs throughout the week and invite you to explore the national parks in your backyard.
Sagamore Hill National Historic Site will be fee-free during from April 16-24 in celebration of the National Park Service Centennial. Viewing Theodore Roosevelt's home will be on the first floor only from 10:00am- 4:00pm. Guides will be posted in the home to provide an informative experience. Photography and video recording will not be allowed inside the house. Bags, packs, and strollers will not be permitted in the historical home during the tours—please plan accordingly. 
There will be no advanced reservations during National Park Week from April 16-24. 
Saturday, April 16: Junior Ranger Day at Sagamore Hill
Sagamore Hill will have the special Centennial Junior Ranger Activity and Centennial Junior Ranger Badge available to the first two hundred children to complete the activity. 
At 12:30 pm there will be book reading of the children's book Simply Father by author Toby Selda in the Old Orchard Museum. There will be a children's craft activity at the conclusion of this book reading. 
Sunday, April 17: Nature Goes High-Tech at Sagamore Hill
Bring your GPS and smart phone at 11:00 am – Birds, bugs, trees: yes, there's an app for that. Discover Geocaching, eBird, iNaturalist, Journey North, and other ways of connecting and contributing to Citizen Science projects. In addition, Sagamore Hill's official geocache will launch during National Park Week. 
Saturday, April 23: Earth Day Celebration & National Park Instameet
Birds of Prey Program: At 11:30 am join a skilled handler from the Sweetbriar Nature Center to observe the power and beauty of raptors with live birds on display. This FREE demonstration brings to life the often hidden lives of these predators in the sky. 
How Big is our Solar System?: At 1:00 pm join Tom Carey, Astronomy Professor at Suffolk County Community College, on an exercise to find out just how big our solar system is with a 1000-yard walk of the Sagamore Hill grounds. One of the first observations from this walk participants will learn is that the Earth is roughly 25 paces from the Sun in the 1000-yard walk model. 
Target age group of the activity is elementary school age children, but all are welcome to join. Participants are strongly encouraged to wear comfortable clothing and footwear. Please contact the park at 516-922-4788, or email at
e-mail us
with questions about the 1000-yard solar system walk.
Sunday, April 24: Park Rx Day at Sagamore Hill
Point-to-Point Walk: Join us from 9:30 am-12:30 pm as we travel back in time on our Point-to-Point Walk and create your pathway to a healthy mind, body and spirit. 
Make history come alive through stories that promote fitness, resilience, stress-management and socialization. Theodore Roosevelt along with his family and guests would take similar walks during their time at Sagamore Hill. These walks were called "Objective" walks or "Point to Point" walks. On these walks, TR and his companions, (his favorites being the children,) "would set out for a definite objective under the rule that they must not turn aside for any obstacle." If there was a wall in the way they would have to climb it, if there was an area covered by water they would have to wade or swim through it. These walks were supposed to be quite active and full of adventure for those who attended. 
Arbor Day Hike: Arbor Day is a national observance to celebration the importance of trees in our lives. Theodore Roosevelt was a dedicated conservationist who believed that the Arbor Day holiday would help people learn the benefits of a healthy forest system. 
Join our naturalist from 1:00 pm-2:30 pm as we walk the forested paths of Sagamore Hill, and discover the changes that have taken place in Roosevelt's beloved woodland. Hands-on activities for children will be available from 3:00 pm-4:30 pm. 
Participants are strongly encouraged to wear comfortable clothing and footwear. Please contact the park at 516-922-4788, or email at
e-mail us
with questions about Point-to-Point or Arbor Day Hike.  
Celebrating the National Park Service Centennial and setting the stage for the Service's next 100 years, #FindYourPark invites people to discover and share their own unique connections to our nation's landscapes, vibrant culture, and rich history. Visit
FindYourPark.com
to learn more about National Park Week and other events taking place throughout the year. For more information on Sagamore Hill National Historic Site visit
https://www.nps.gov/SAHI
.