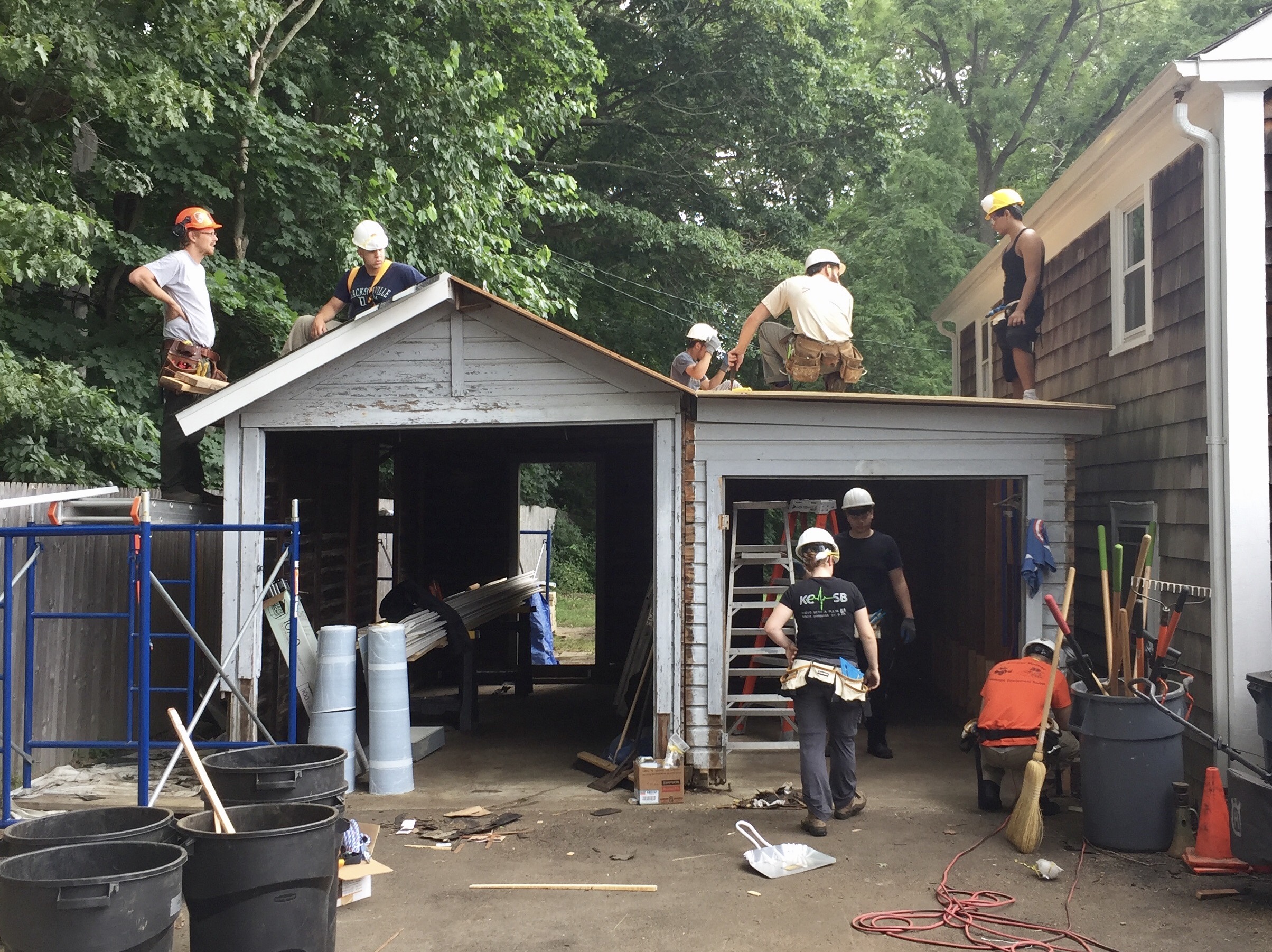 News Release Date:
September 6, 2017
Contact: Paul Cecere, 516-802-7549
A dozen students and a few teachers from the Mather Building Arts & Craftsmanship High School in New York City traveled every day for two weeks to work alongside the maintenance staff of Sagamore Hill National Historic Site to help stabilize and preserve a historic shed building pertaining to Theodore Roosevelt, Jr.'s Old Orchard Home. The 1937 shed was ordered from a Sears catalog and used by Old Orchard's groundskeepers. Students helped replace roof shingles, rotten sill plates, and wall studs. The doors and windows were moved to the school for classes to work on during the school year.  The Mather School's Education Coordinator, Matthew Jacobs, and Sagamore Hill's Chief of Preservation and Maintenance, Paul Cecere, collaborated with the NYC Department of Education and the NPS Historical Architecture, Conservation and Engineering Department, led by Stephen Spaulding, to make the summer program come together. Teaching the next generation of preservationists the importance of retaining a property's original form, how to preserve it by stabilizing and protecting the property, and ultimately retaining the structure for interpretation were the main points Sagamore Hill staff wanted to impress upon the students. After working on the shed, the students were given a tour of the Roosevelt home and the rest of the 83-acre site and returned to New York City with a great sense of accomplishment.  
For more information on the Mather school, visit
www.matherhsnyc.org
.