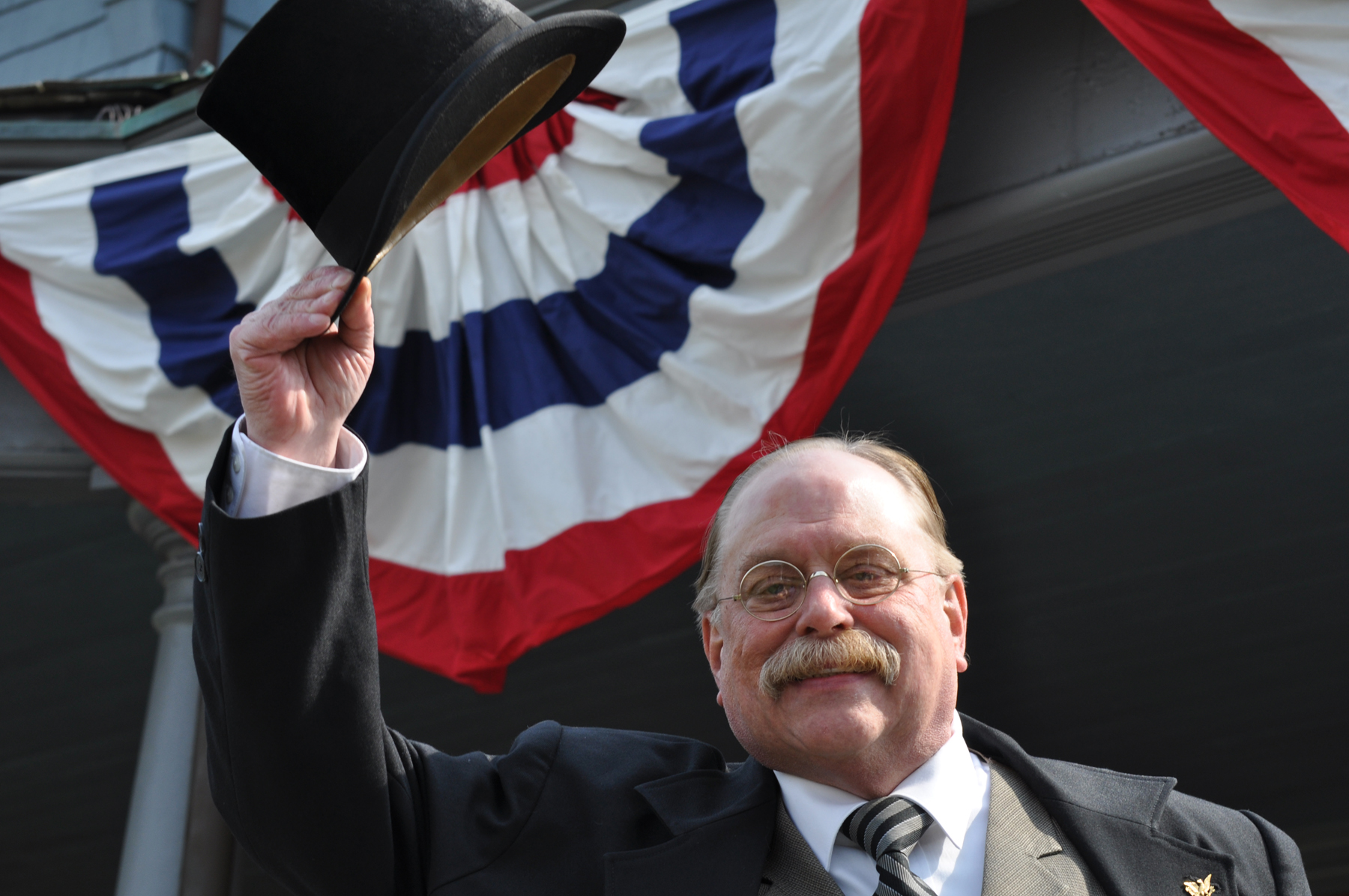 News Release Date:
June 23, 2016
Contact: Josh Reyes, 516-922-4788
Oyster Bay, N.Y. – Join us from 11:00AM-4:00PM for a Red, White, and Blue Fourth of July: Independence Day was an important holiday for Theodore Roosevelt, who often spoke at the festivities in Oyster Bay and then gathered his extended family and friends at Sagamore Hill for a day of celebration.
The National Park Service and the Friends of Sagamore Hill invite you to bring your family and friends, dressed in your best patriotic attire, to join the day-long outdoor activities at Sagamore Hill on Monday, July 4th, 2016, all of which are free and open to the public. 
Attendees will see history come alive as Theodore Roosevelt, as portrayed by Jim Foote along with other family friendly activities offered from 11:00AM-4:00PM. There will be an equestrian reenactment of the First United States Volunteer Cavalry by "The Rough Riders," including a call for recruits where young volunteers will receive their enlistment papers. Pony rides will be available throughout the day along with a petting farm in the historic pastures where the Roosevelt family kept their own livestock. Arts and crafts, as well as old-fashioned games like the family played will be available. All the while you can enjoy the "Happiest Music on Earth" produced by the Long Island Band Organ, based on a 1919 Wurlitzer 105 Military Band Organ under the direction of Michael Falco. There will be vendors on site to offer American fare, including a lemonade and ice cream. 
Sagamore Hill National Historic Site will be fee-free during for Independence Day. Viewing Theodore Roosevelt's home will be on the first floor only from 11:00am- 4:00pm. Guides will be posted in the home to provide an informative experience. Photography and video recording will not be allowed inside the house. Bags, packs, and strollers will not be permitted in the historical home during the tours—please plan accordingly. 
Due to the high visitation anticipated on July 4th and the limited parking available on site, Sagamore Hill NHS will be implementing a satellite parking system on the day of the event. Remote parking will be at the East Woods School in Oyster Bay Cove and the Oyster Bay High School. Regular free shuttles will provide service throughout the day starting at 10:30 a.m. 
There will be no drop-off locations at Sagamore Hill, and no general entry into the site's parking lot aside from handicap access. While Sagamore Hill retains its dog-friendly policy, for the safety of all of the events visitors, pets will not be permitted on shuttles or on the grounds the day of the event, however, service animals are welcome.