Date:
February 12, 2008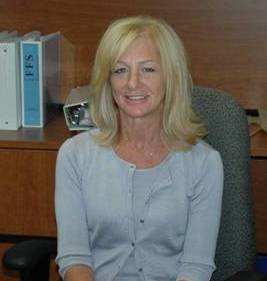 Oyster Bay, NY: Sagamore Hill is pleased to announce the appointment of Julie Abbate, a resident of Oyster Bay, as the newly appointed Chief of Administration.  Abbate, who has worked at Sagamore Hill for two and one half years in the Division of Administration, competed for this nationally advertised position. 
Sagamore Hill, home of Theodore Roosevelt, 26th US President, a unit of the National Park Service, has four divisions which operate the site.  In addition to Administration there are divisions that oversee the operation of Cultural Resources, Preservation and Maintenance as well as Interpretation and Visitor Services.  Administration oversees the "business affairs" of the site, including records and financial management, information technology, and personnel.     
Prior to working for Sagamore Hill, Abbate worked as a federal employee of the Social Security Administration, as well as for some local schools and non-profit organizations.       
Superintendent Tom Ross said, "We are pleased to appoint a local resident to this important position at Sagamore Hill.  Julie brings to us a wealth of experience from her past jobs. In addition we are pleased to have her knowledge of the Town of Oyster Bay and this local area."         
Chief Abbate stated, "Sagamore Hill is such an integral part of Oyster Bay, I feel that I am part of history.  It is gratifying to be a part of such an important site." Abbate assumes her new position immediately.
Sagamore Hill National Historic Site, located at 20 Sagamore Hill Road, Oyster Bay, New York.  The site was established by Congress in 1962 to preserve and interpret the structures, landscape, collections and other cultural resources associated with Theodore Roosevelt's home to ensure that future generations understand and appreciate the life and legacy of Theodore Roosevelt, his family and the significant events associated with him.
--NPS--