Eel Creek Boardwalk Reopens at Sagamore Hill National Historic Site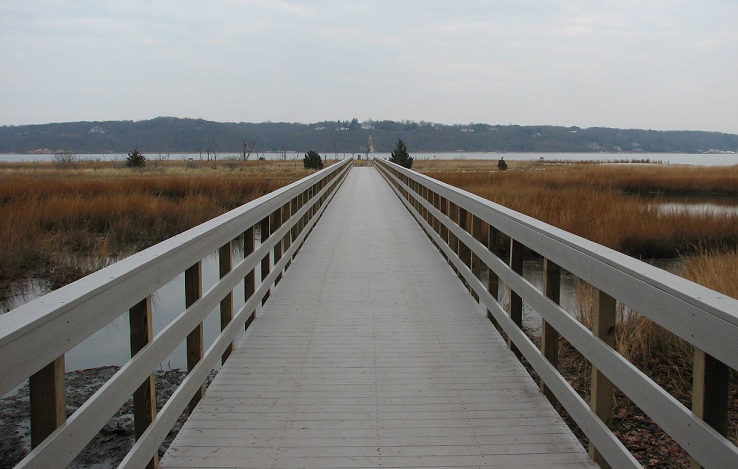 News Release Date:
January 14, 2014
Contact: Eric Witzke, 516-922-4788
Construction work was recently completed on Sagamore Hill National Historic Site's Eel Creek Boardwalk, and it has now reopened to visitors. The boardwalk, which provides the public with access to Sagamore Hill's beach and salt marsh, was irreparably damaged during Hurricane Sandy in October, 2012. It has been reconstructed of recycled composite decking, and with an improved substructure.
Visitors to Sagamore Hill National Historic Site once again have access to Cold Spring Harbor and to the beach that Theodore Roosevelt and his family visited for swimming and camping. The park's coastline falls within the boundaries of the Oyster Bay National Wildlife Refuge, the largest refuge in the Long Island National Wildlife Refuge Complex. The waterfront is frequented by herons, belted kingfishers and osprey, and visitors will be able to view horseshoe crabs and daggerblade grass shrimp, among many other types of wildlife, from the 366-foot-long boardwalk.
Last updated: December 5, 2016