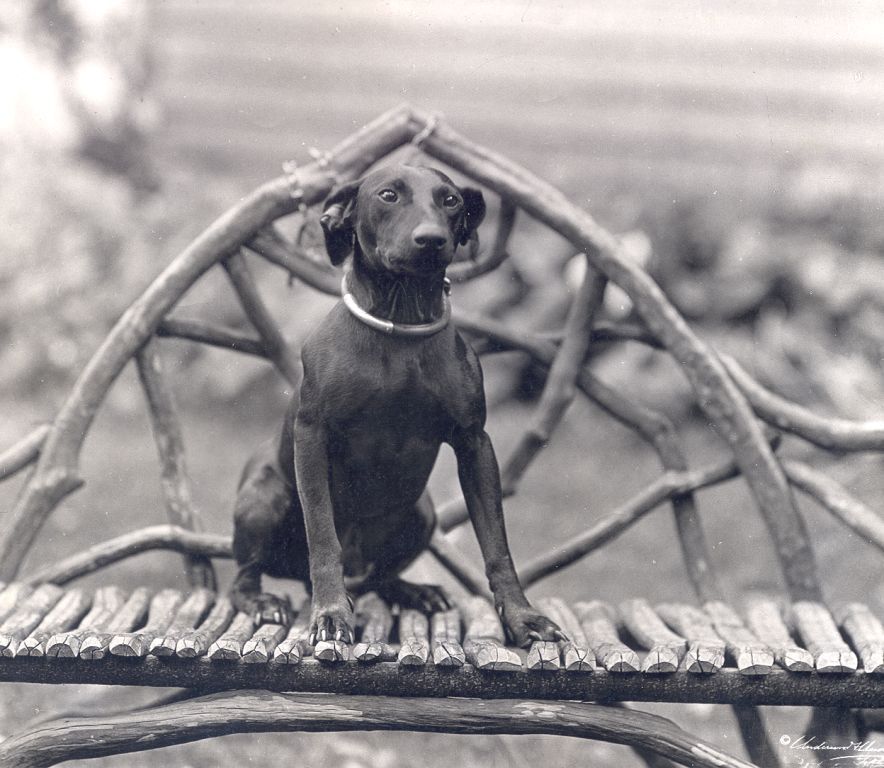 News Release Date:
March 30, 2013
In celebration of National Park Week, the Friends of Sagamore Hill will be hosting the first annual Dog Day for you and your dog(s) at Sagamore Hill National Historic Site on Sunday, April 21st from 11:00 a.m. to 4:00 p.m. This very special event is a nod to the many four legged friends the Roosevelts cared for during their sixty years at Sagamore Hill National Historic Site, but also in recognition to our dog-walkers who have continued to visit Sagamore Hill during the major rehabilitation at Theodore Roosevelt's home.  
All friendly, well-behaved, leashed dogs are invited attend this FREE activity. Special guest Rick Caran along with "Team Jilli Dog" will be in attendance throughout the day. At 1 p.m., Mr. Caran will provide an engaging program with his amazing little pups, performing their unique tricks. In addition, Mr. Caran will be provide some of his expert training tips on how anyone can train the family dog to do some of these wonderful tricks! Rick Caran and "Team Jilli Dog" have appeared at fairs, expos, corporate and private parties and functions around the US and the world. More information on Rick Caran and "Team Jilli Dog" can be found at http://jillidog.com/index.html
At 2 p.m. the Friends of Sagamore Hill will be hosting a series of fun contests, including best dog costume and best tricks. In addition, prizes will be available for the oldest dog, youngest dog, smallest dog, and biggest dog. There will be a doggie comfort station with plastic bags available, however participants are encouraged to bring their own dog waste provisions as well.
If you have kids of the two legged kind, we also have things for them to do as well, including Presidential Dog Bingo. You can get a game card and paw print stickers from the ranger in the Visitor Center and see how many dogs that look like former presidential pooches you can find. And while you are picking up your bingo card, ask about our free "Jack the Dog" Children's Guide to the Grounds of Sagamore Hill.
If bingo is not your thing then join rangers and volunteers in the Farm Shed behind the Visitor Center to make your own dog biscuit treats to take home and share with your furry friends.
 
Gooseberry Grove of Oyster Bay will be on hand selling traditional American fare like hot dogs and hamburgers. Leashes and other canine accessories, including bowls and books of interest to dog owners will be available for sale in the Eastern National Bookstore.