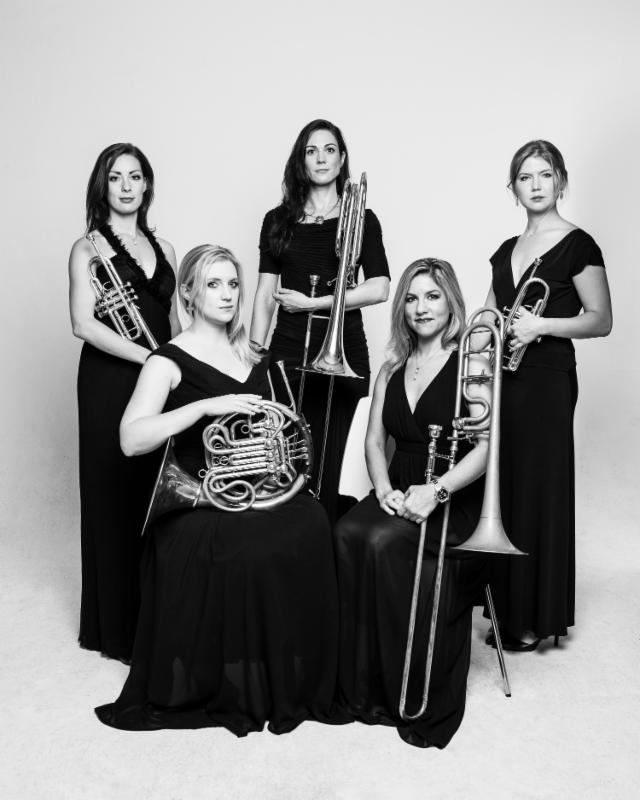 News Release Date:
July 24, 2016
Contact: Josh Reyes, 516-922-4788
Join us on
Sunday, August 7 at 6:00 p.m.
to enjoy a musical performance by Calliope Brass on the porch of the historic Theodore Roosevelt home. An all-female brass quintet, Calliope Brass will be performing popular songs from the late 19th and early 20th centuries including works by Scott Joplin, John Philip Sousa, Irving Berlin, and the Original Dixieland Jazz Band.
Versatile musicians trained at top conservatories, Calliope Brass performs repertoire ranging from jazz to classical, and pops to swing. Their members have performed with notable ensembles including Wicked on Broadway, Ensemble ACJW, New York Chamber Orchestra, and Manhattan Symphonie. Calliope is committed to excellence in multiple pursuits, in order to further the role of women brass musicians as artists and teachers. 
This FREE concert will begin at 6:00PM on the front porch of Theodore Roosevelt's home. This activity is rain or shine. Attendees are encouraged to bring a beach chair or blanket.