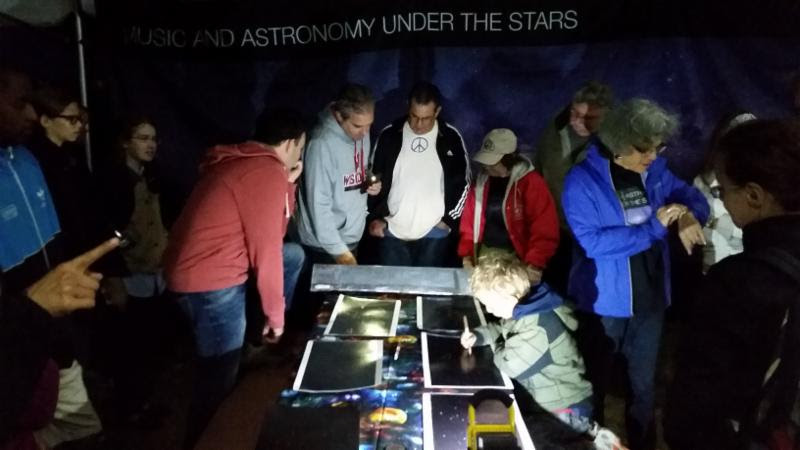 News Release Date:
September 29, 2016
Contact: Shaileen McKenna, (516)-802-7544
Theodore Roosevelt would have been pleased to see how many eyes were on the stars over Sagamore Hill National Historic Site in Oyster Bay, New York on Friday, September 16th. Over 100 visitors came out on this clear night to observe several different celestial bodies roaming the skies, including star clusters, the full harvest moon, Mars, and even Saturn! Donald Lubowich, research astronomer and the Coordinator of Astronomy Outreach for Hofstra University, organized the free program. In addition to the multiple telescopes aimed at the night sky, hands-on activities, games, educational talks, and children's crafts were also available at the event.
Due to the success of the event, Sagamore Hill plans to host another astronomy night in spring 2017, so stay tuned!