Things to Do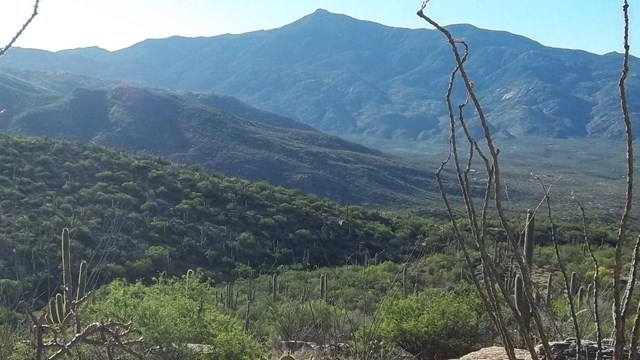 Hiking in Saguaro National Park
Planning on taking a hike? Here is some information you need to know.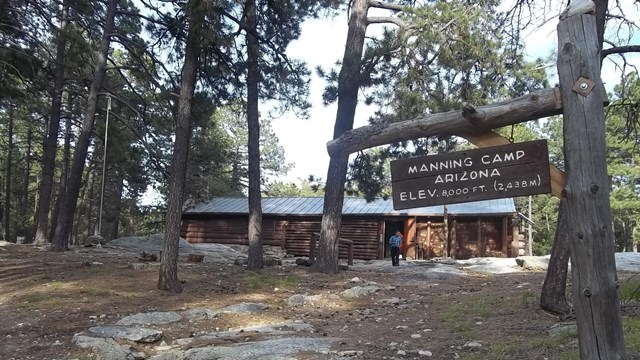 Camping at Saguaro National Park
Camping at Saguaro National Park is available year-round, but sites are first come, first serve.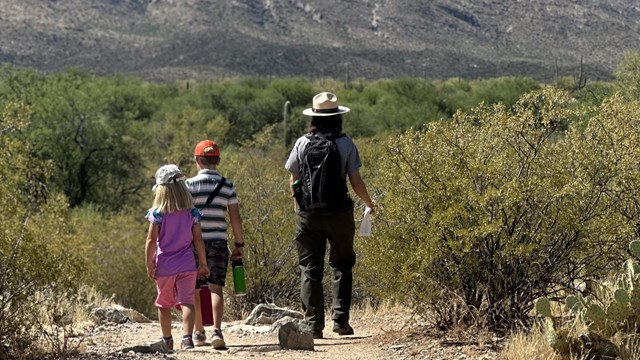 Guided Programs at Saguaro National Park
There is always something happening in the park.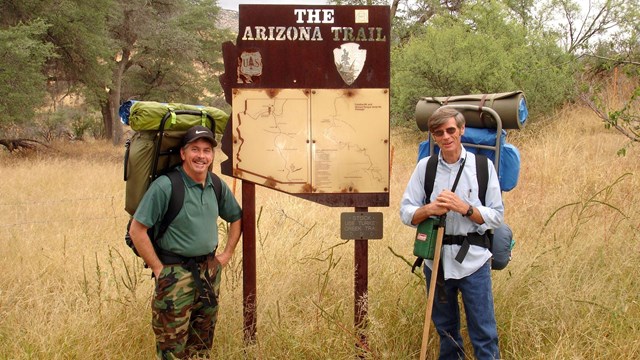 Outdoor Activities
Additional information for outdoor activities beyond light day hiking such as longer, wilderness hiking and basic camping information.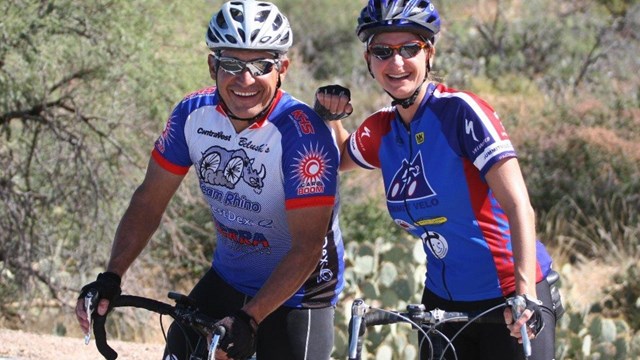 Bicycling at Saguaro
There are a handful of biking opportunities at Saguaro National Park. Learn where you can ride.
Two Districts, One Park
Where do we begin? There is so much to take in while visiting this beautiful park. Saguaro National Park is home to one of the world's most majestic plants - the saguaro cactus (scientific name Carnegiea gigantea). This Sonoran Desert native is a large, tree-sized cactus with a relatively long lifespan of up to 250 years. Its beautiful white, waxy flower, which blooms late May-July, is the Arizona state flower and a favorite treat for the diverse animal populations that call Saguaro National Park home.
Saguaro National Park has two districts - East & West - that are separated by the City of Tucson. It takes 30-60 minutes to transit between the two districts, depending on route and traffic, so it is important to plan accordingly. Don't worry, you only pay the entrance fee once, and your pass is good at both locations for 7 days from the date of purchase.
Each district has a variety of ranger-led guided programs you can choose from. Programs are similar from week to week and are subject to change without notice. Some interpretive programs are accessible to persons with physical disabilities or require a reservation to participate. This information will be noted on the calendar along with a phone number to make a reservation or get more information.


Last updated: July 7, 2023