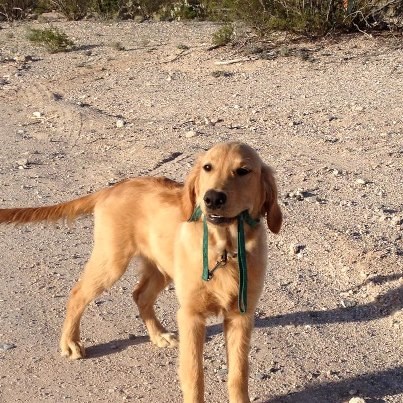 Outdoors with Pets
For the protection of your animal, visitors, and Saguaro National Park, pets are allowed only on roadways, picnic areas (except Mam-A-Gah picnic area in the Tucson Mountain District-west) and paved trails (Desert Ecology Trail & Desert Discovery Trail). Pets must be kept on a leash that does not exceed 6 feet at all times. Pets may not be taken on trails, off road, or inside both visitor centers. Pets may not be left unattended in or outside of a vehicle at any time.
Safety for your pet:
Many threats exist within the park: cactus spines, thorny brush, rattlesnakes, scorpions, and open mine shafts. Heat stroke has lead to death of otherwise healthy animals in the desert. Dogs in unfamiliar surroundings may not drink water even if offered.
Safety and consideration of other trail users:
In areas where dogs are allowed on the trail, hikers have been threatened and bitten even by friendly dogs and those on a leash. Some people hike in national parks to avoid dogs.
­