Pets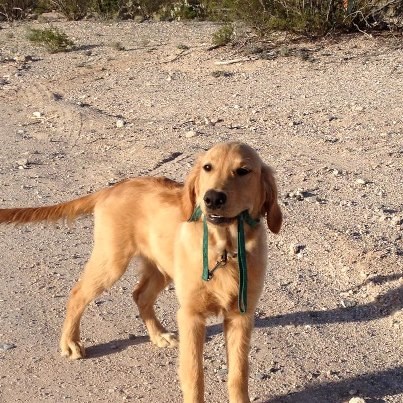 Outdoors with Pets
For the protection of your animal, visitors, and Saguaro National Park, pets are allowed only on roadways, picnic areas (except Mam-A-Gah picnic area in the Tucson Mountain District-west) and paved trails (Desert Ecology Trail & Desert Discovery Trail). Pets must be kept on a leash that does not exceed 6 feet at all times. Pets may not be taken on trails, off road, or inside both visitor centers. Pets may not be left unattended in or outside of a vehicle at any time.
Safety for your pet:
Many threats exist within the park: cactus spines, thorny brush, rattlesnakes, scorpions, and open mine shafts. Heat stroke has lead to death of otherwise healthy animals in the desert. Dogs in unfamiliar surroundings may not drink water even if offered.
Safety and consideration of other trail users:
In areas where dogs are allowed on the trail, hikers have been threatened and bitten even by friendly dogs and those on a leash. Some people hike in national parks to avoid dogs.
­
Impacts on wildlife:
Native animals can be displaced and disturbed by the scent of dogs (felt to be predators). Coyotes and foxes can catch common pet diseases such as parvo; wildlife diseases can pass in the other direction.
---
Good Dog Walks In Saguaro National Park
At Saguaro East
The Mica View Road is a route that you can start at the picnic area or scenic loop drive turn-off. This provides a trail-like one mile and a half round trip through a lush cactus landscape for you and your pet.
The Desert Ecology trail is a paved, 1/4 mile trail which is also dog friendly.
The paved Cactus Forest Loop is also dog-friendly, try the stretch from North Cactus Forest trailhead to Loma Verde trailhead. This route is less strenuous and has good sight distances for the safety of you and cyclist / motorists.
At Saguaro West
The unpaved Bajada Loop Drive is dog-friendly as is the half-mile, paved, Desert Discovery trail.
Since the paved roads in the west district are heavily used by commuters, it is not recommended to walk those routes.
---
Service Animals
Service Animals are exempt from these rules, and my go anywhere their owners are permitted to go.
Last updated: December 4, 2018