Hours
Operating Hours
The park is always open, except under emergency conditions. You can walk or bike into the park 24 hours a day.

In the Tucson Mountain District (West), The Bajada Loop Scenic Drive (Golden Gate Road and Hohokam Road) is open to vehicles daily during daylight hours.

In the Rincon Mountain District (East), the Cactus Forest Loop Drive is open:
● 5:00 am to 8:00 pm. February 1st through October 31st.
● 5:00 am to 6:00 pm. November 1st through January 31st.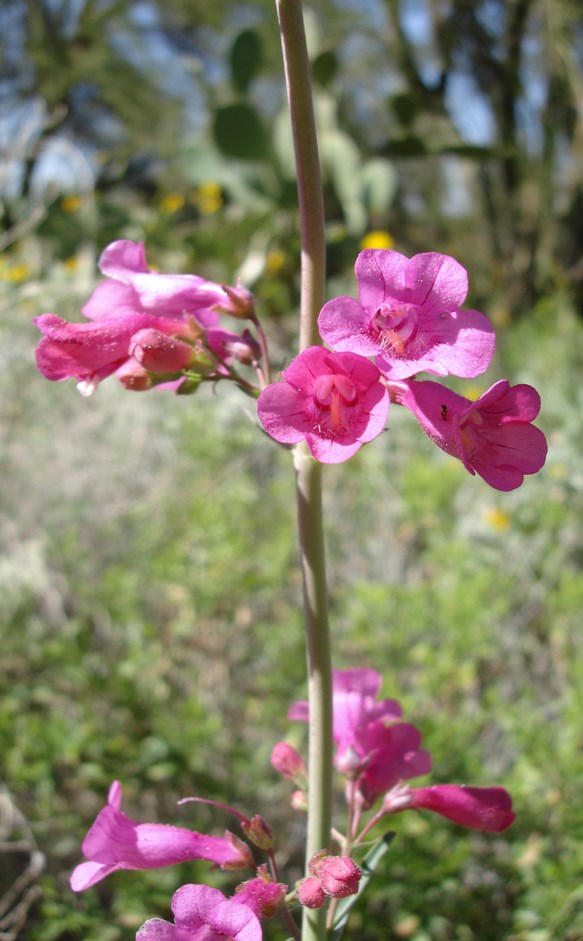 Desert Seasons
Saguaro National Park is divided by the city of Tucson, which is the only major city located in the Arizona Upland. It is always interesting to hear new residents and visitors protest about the lack of seasons here in the desert. Interestingly, this part of the Sonoran Desert actually has five seasons. Learn more about the desert seasons.
Winter Season - Late Fall to Early Spring
With daytime temperatures from the low 50's to the high 70's, Saguaro National Park is the perfect place to visit in the winter and join one of our guided walks or informative talks. Interpretive programs vary from easy strolls through a cactus garden to strenuous hikes.*
Visit our calendar to get a complete list of offered programs throughout the winter season.
Summer Season - Late Spring to Early Fall
As we get deeper into the summer season, temperatures will range from mid-90's to low 110's. This is a great time to experience the desert as the day breaks or in the late of the day as the sun disappears behind the surrounding mountain ranges. Here are some guidelines for hiking in the desert during summer heat:
If the daily high temperature is between 95° and 110°, finish your hike by 10 am.
If the daily high temperature is at or above 110°, please stay home.
Turn around BEFORE you have consumed half of your water supply.
Refer to our safety guidelines and hiking checklist before heading out into the park.

During the late spring and summer months, Saguaro National Park only offers interpretive programs on an intermittent basis.*
*Some interpretive programs are accessible to persons with physical disabilities or require a reservation to participate. This information will be noted on the schedule along with a phone number to make a reservation or get more information. Schedules are subject to change - please call the visitor centers for updates.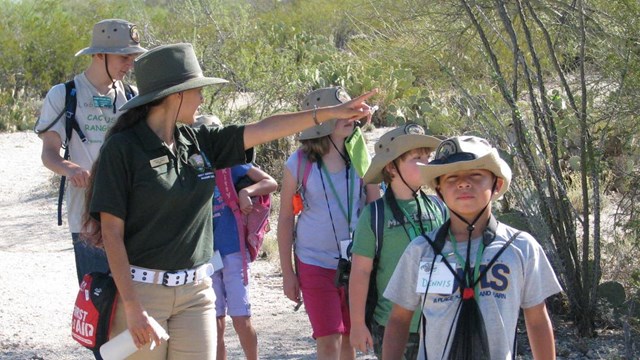 Guided Programs at Saguaro National Park
There is always something happening in the park.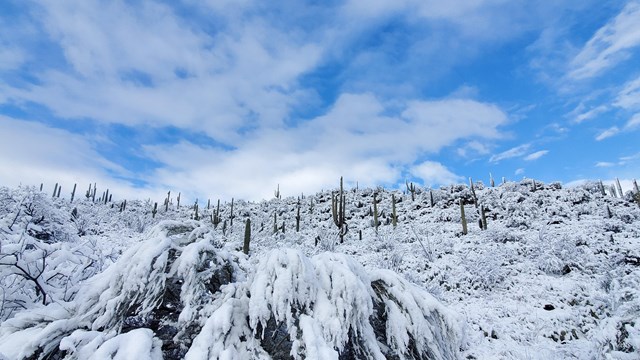 Weather
Up-to-date information about current weather conditions.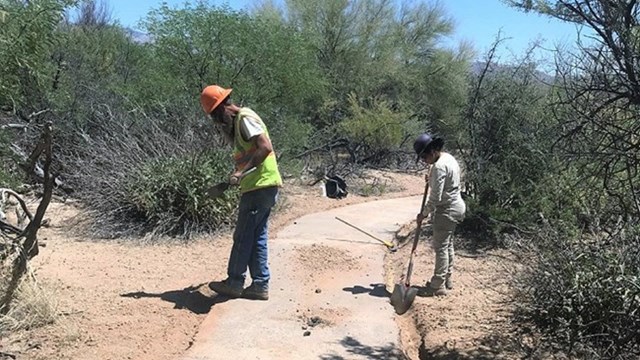 Current Conditions
Up to date information regarding current conditions in the park such as construction or long-term maintenance.


Last updated: June 14, 2023