Reptiles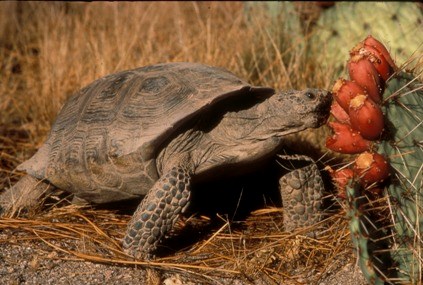 Although all reptiles have dry and scaly skin, they are an extremely diverse class of animals. Some are venomous, such as the western diamond-backed rattlesnake and the Gila monster, both found in Saguaro National Park. Other reptiles, like the tortoises and turtles of the desert, have developed hard shells for protection.
Saguaro National Park is home to some of America's most charismatic reptiles, including Gila monsters, desert tortoises, Western coral snakes, and six species of rattlesnakes. Desert tortoises are most active either in early morning or at dusk (crepuscular); many snakes are either crepuscular or active at night (nocturnal). The "high season" for seeing reptiles is during and after the summer monsoon rains which come in July and August. Reptiles and amphibians are rarely seen from November through March, although they are occasionally active in these months. Visitors are advised that collecting or molesting any wildlife in the park is not allowed.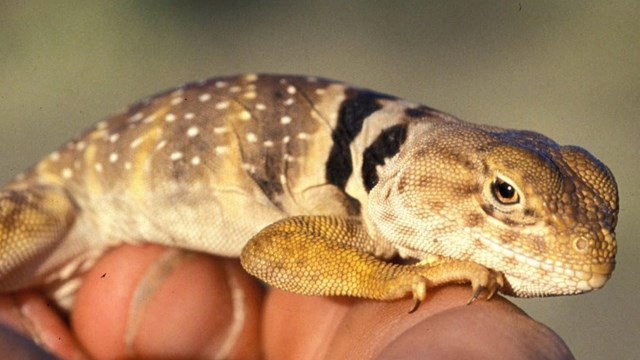 Lizards
Learn about the various lizards you can find at Saguaro National Park.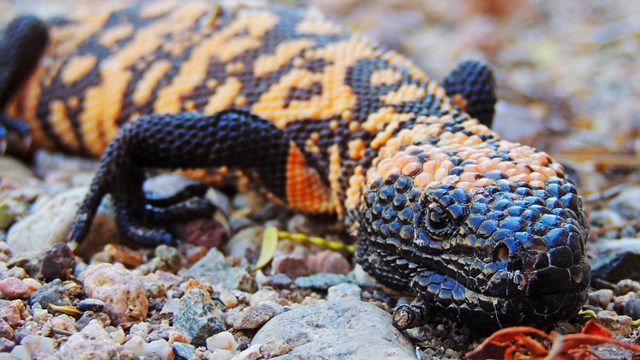 Gila Monster Project
The park encourages visitors to take pictures of Gila monsters they see while hiking. Park staff uses this data to monitor them over time.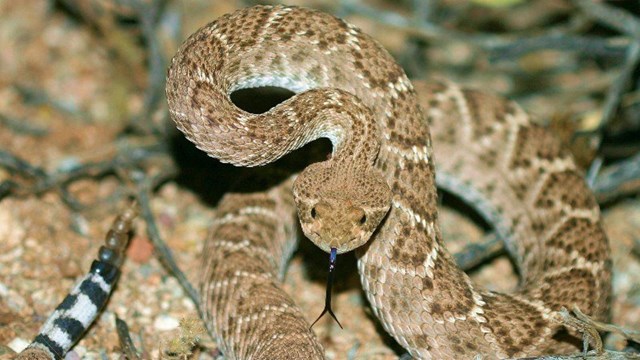 Snakes
The Sonoran Desert is home to a number of snakes, venomous and non-venomous.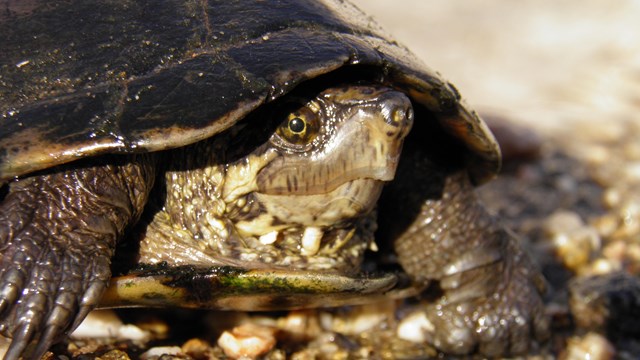 Turtles and Tortoises
Explore the turtles and tortoises of Saguaro National Park.
Last updated: June 15, 2023