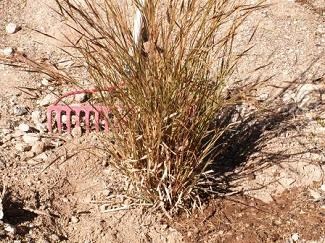 Help stop the spread of invasive plants

At home
Don't plant a pest! Avoid buying or growing plants that are known to be invasive. If you are unsure if a plant is invasive, ask at the nursery if the plant is "weedy". If a local nursery is selling invasive plants or seeds, let them know your concerns. Avoid buying and planting mixtures of seeds, especially ones labeled "wildflowers"; many seed packets contain invasive species, such as African daisy.
Landscape and garden with plants native to your area. Although many non-native plants are not invasive and can be grown without risk, emphasizing native plants, especially pollinator-friendly species, can provide other advantages such as food, cover, or nesting sites for butterflies, birds and other wildlife. Native plants also require less water, fertilizer, and pesticide.