Historic Section 17 Saguaros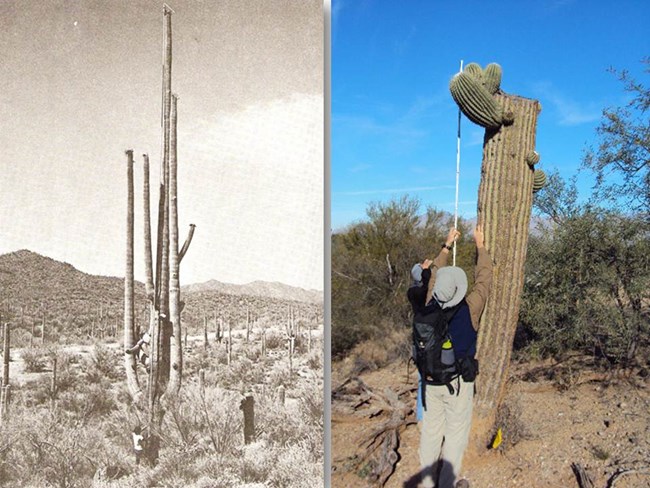 Shortly after the Saguaro National Park was established in 1933, park rangers noticed a decline in saguaros in the Cactus Forest area on the east side of Tucson. In order to study why the cacti were dying, all saguaros were measured and counted in a one square mile section of the park called Section 17. Smaller plots within the section have been studied ever since.
In the winter of 2011-2012, Saguaro National Park resurveyed Section 17 in its entirety for the first time in 70 years. The information we gathered will help park scientists better understand the life cycle of saguaros, factors that affect their health, and how the ecosystem has changed over time.
What did we learn from this project? Saguaro populations declined in Section 17 from the late 1930s until the 1970s. There are still fewer saguaros than there were in 1941, but there are significantly more small saguaros, which means the future of this section is bright.
Last updated: May 21, 2019