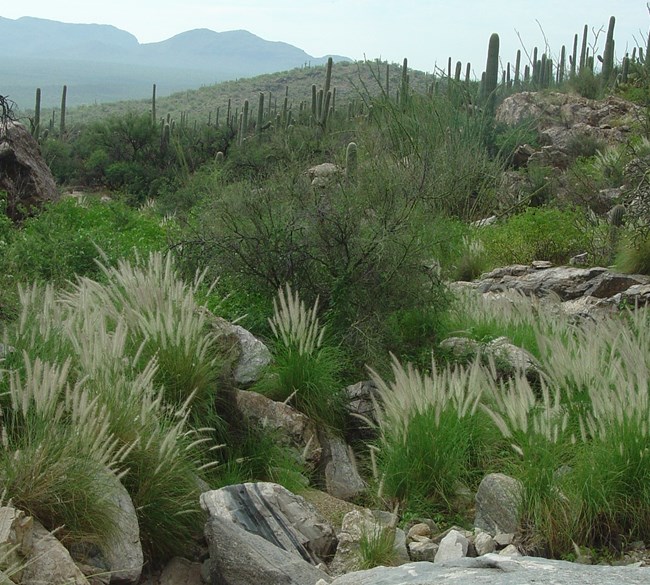 Invasive Plant Species: Fountain Grass
Fountain grass (Pennisetum setaceum), is a perennial bunch grass with attractive purple or green flowers. It is an ornamental plant that is still sold in nurseries. Although some nursery varieties are considered "sterile", no varieties are recommended for planting and landscaping. Choose other attractive native grass alternatives for your landscape, like sacaton (Sporobolus wrightii), or rabbit-resistant deer grass (Muhlenbergia regens).
Fountain grass is a close relative of buffelgrass, the most problematic invasive species in Saguaro National Park. Fountain grass is present in much of the western United States and is a big problem invasive species in Arizona, Nevada, Hawaii, and California. It is regulated as a noxious weed only in Hawaii, where it alters the fire cycle to the detriment of native plant and animal species.