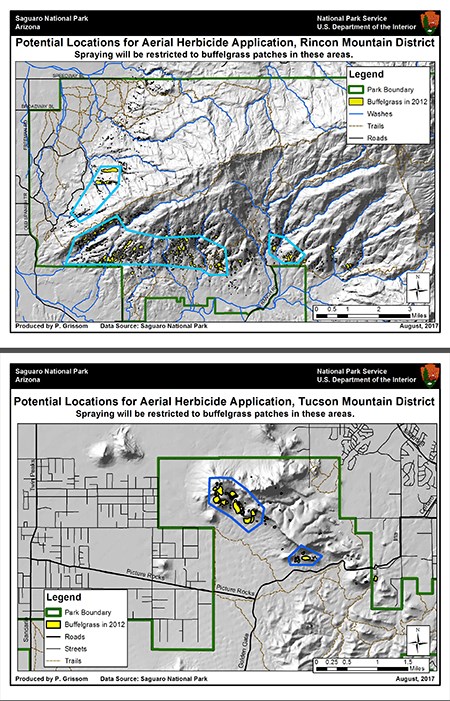 2017 Aerial Treatment of Buffelgrass with Herbicide has concluded, as of August 22 with 536 acres treated.

Aerial Treatment in both the east and west district is completed in areas too rugged or remote for ground-based crews to work safely.

The maps to the left show areas outlined in blue where aerial treatments occurred and patches of known buffelgrass in yellow. The aerial treatments did not occur, even on known buffelgrass patches, outside of the blue perimeters.