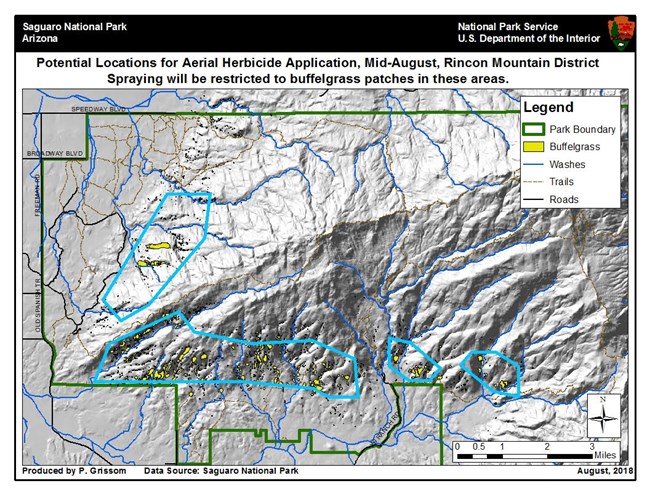 2018: Aerial Treatment of Buffelgrass with Herbicide will begin as soon as conditions are favorable. In 2017, the park treated 536 acres from the air.

Aerial Treatment is done in areas that are too rugged or remote for ground-based crews to work safely. A helicopter with boom is used to spray large, dense buffelgrass patches where there are few native plants.

On the map to the left, aerial treatments will occur within the areas outlined in blue. Patches of known buffelgrass are in yellow.