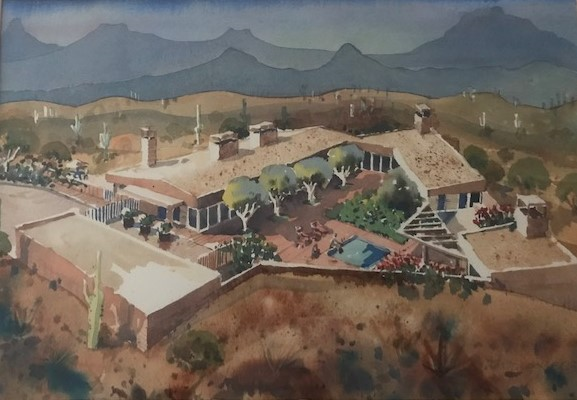 Request for Expressions of Interest - Perper house inside Tucson Mountain District
The National Park Service issues a Request for Expressions of Interest (RFEI) concerning the adaptive reuse of the Perper House at Saguaro National Park through a lease with the National Park Service. This RFEI is issued solely for information and planning purposes and does not constitute a Request for Proposal (RFP) or a promise to issue a RFP in the future.
Saguaro National Park is to preserve and protect saguaro cacti; diverse biotic communities (including the Sonoran Desert, associated mountain ecosystems, and Rincon Creek); cultural and archeological features; and scientific, scenic, and wilderness values. The park provides opportunities for research, education, and public enjoyment, and strives to protect its resources from the effects of the encroachment from urbanization and development. The NPS is open to ideas of what the Perper House could be used for under a lease, and is most interested in uses that support the mission of Saguaro National Park. The RFEI describes prohibited uses.
The NPS asks interested parties to provide expressions of interest regarding the adaptive reuse of the Perper House no later than 4:00pm MT on Friday, January 18, 2019 via this
link