Saguaro Flower Power Project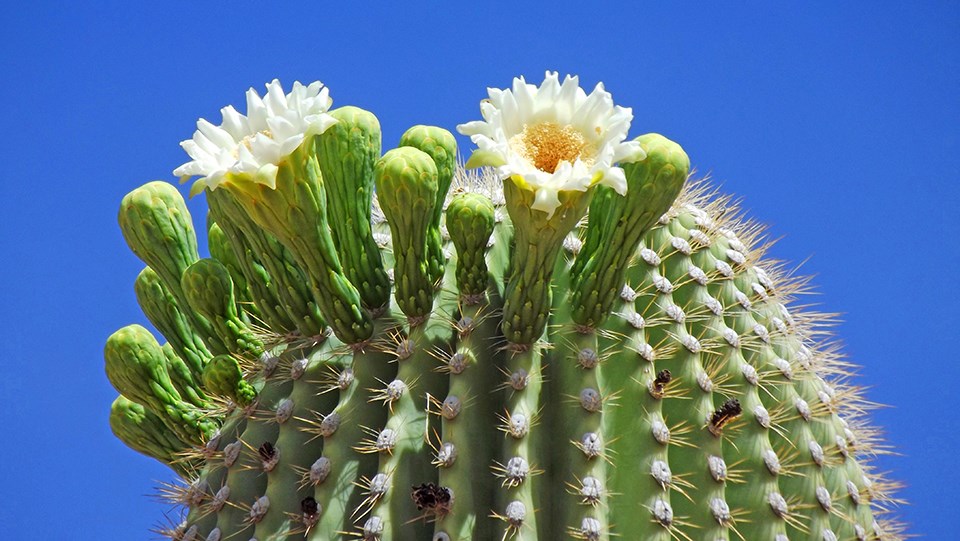 Each spring the giant saguaro cactus produces one of the most beautiful flowers of the Sonoran Desert. These huge white flowers bloom at night and close the following day. They are pollinated by birds, insects, and even bats.
Saguaros bloom throughout April, May, and June. Many people wonder whether the flowers may be coming earlier than in the past due to increasing desert temperatures, which could cause the plants to become out of sync with the migration patterns of some of their pollinators.
Saguaro National Park has started a Citizen Science project to study saguaro flowering phenology. Phenology is the study of natural life events, such as when plants flower. Each day we go into the desert and count saguaro flowers. Our goal is to tie the flowering dates with meteorological measurements and past data on saguaro flowers to learn more about changes in saguaro phenology over time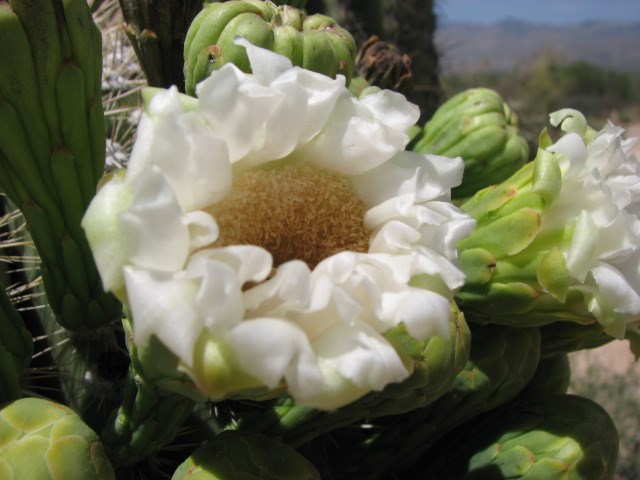 Phenology is the study of periodic plant and animal life cycle events, such as when saguaro cacti bloom and produce fruit.

Saguaros reach reproductive age and put forth their first flowers when they reach a height of about 2.2 meters (7 feet), or when they are 30-65 years old. Saguaro flowering begins around the last two weeks of April, and peak flowering occurs during the last week of May through the first week in June.

Saguaro flowering is triggered by winter rain as well as the increased day length, and warmer temperatures of spring.

Saguaro fruit typically ripens into a red color in late June and early July.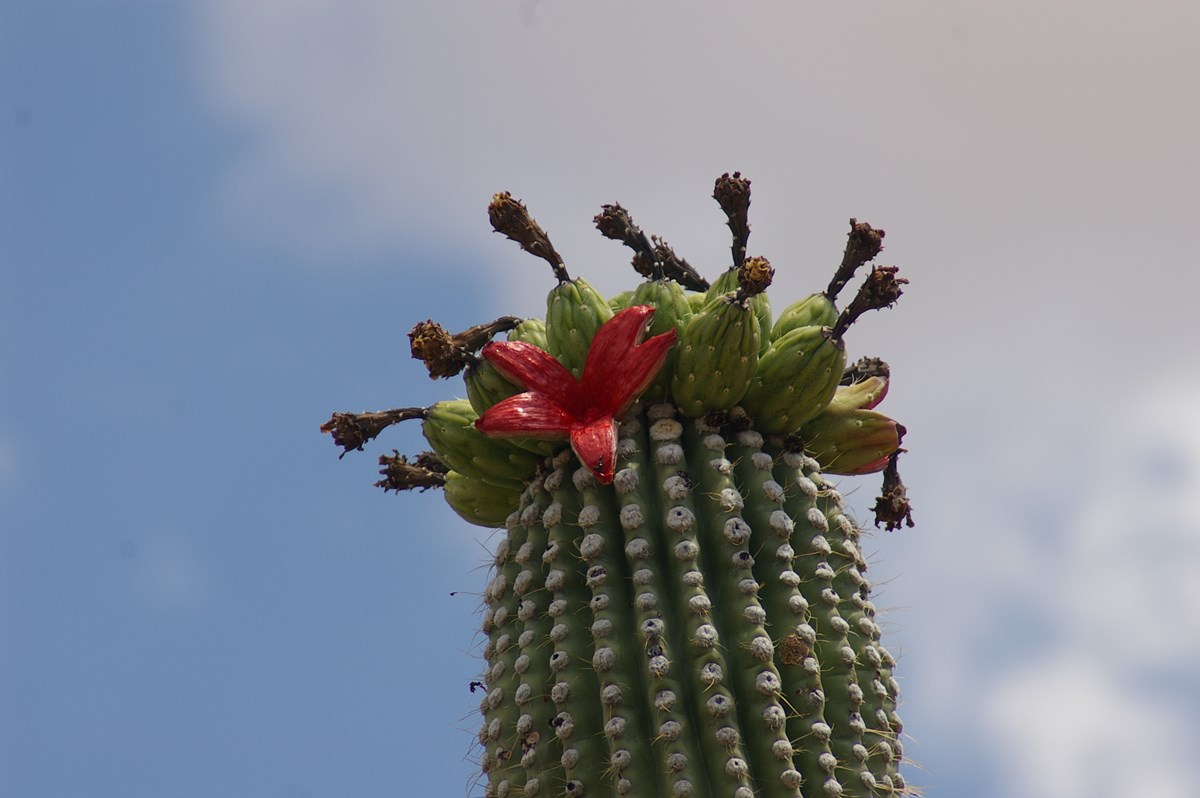 Become a Citizen Scientist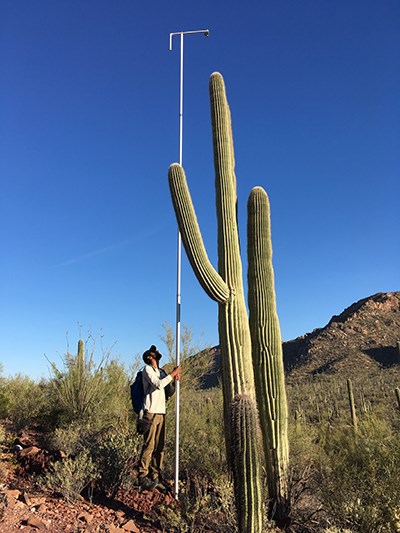 Park scientists will be heading into the field daily from April 1 to the end of June to observe saguaro flowering in the western district of Saguaro National Park (in the Tucson Mountains, a few miles north of the Arizona Sonora Desert Museum).
Although we have scheduled many dates in 2017, citizen scientists are needed to assist park scientists with field observations. Each field session begins at 7 am and takes approximately 2-3 hours. The terrain is very rugged, so you must be sure-footed! If you are interested in participating, please
email Don Swann
.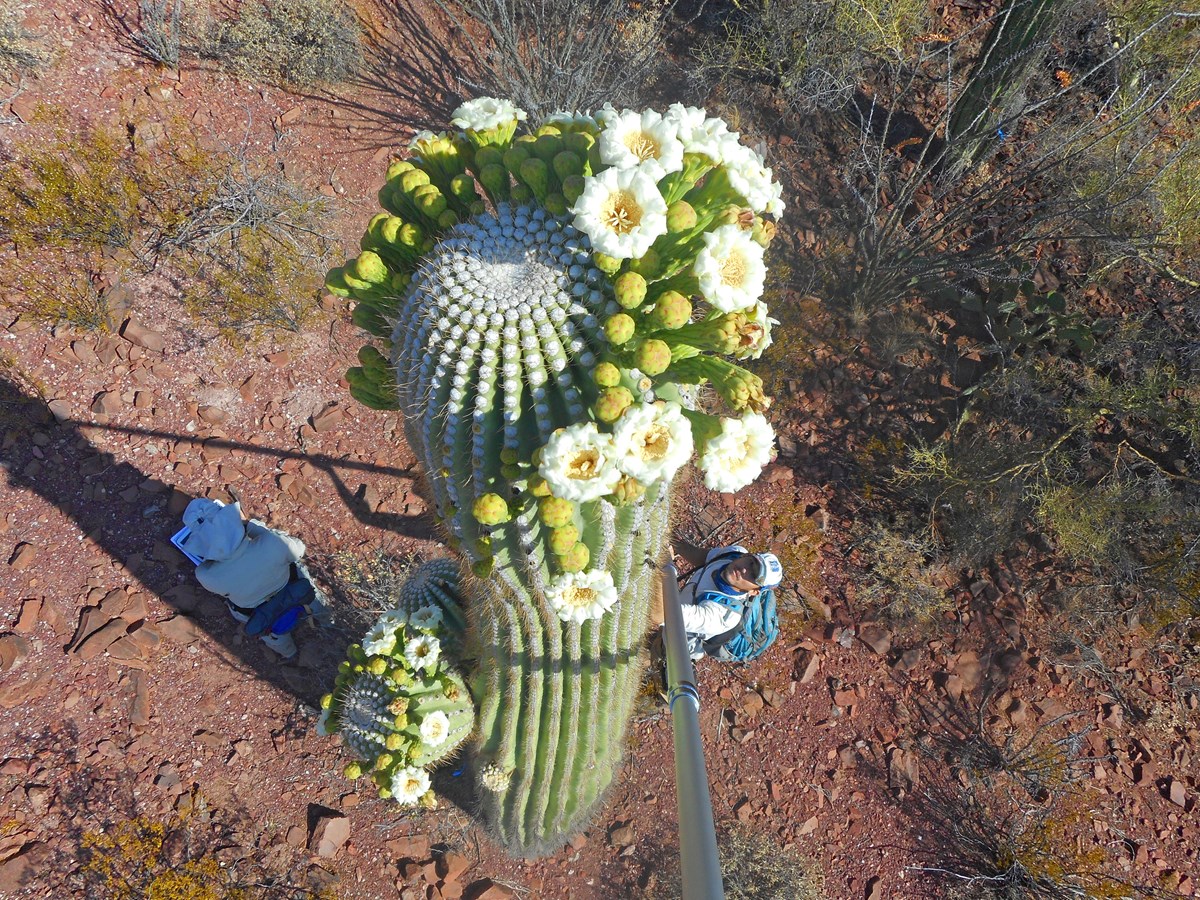 Last updated: June 14, 2019