Gila Monster Project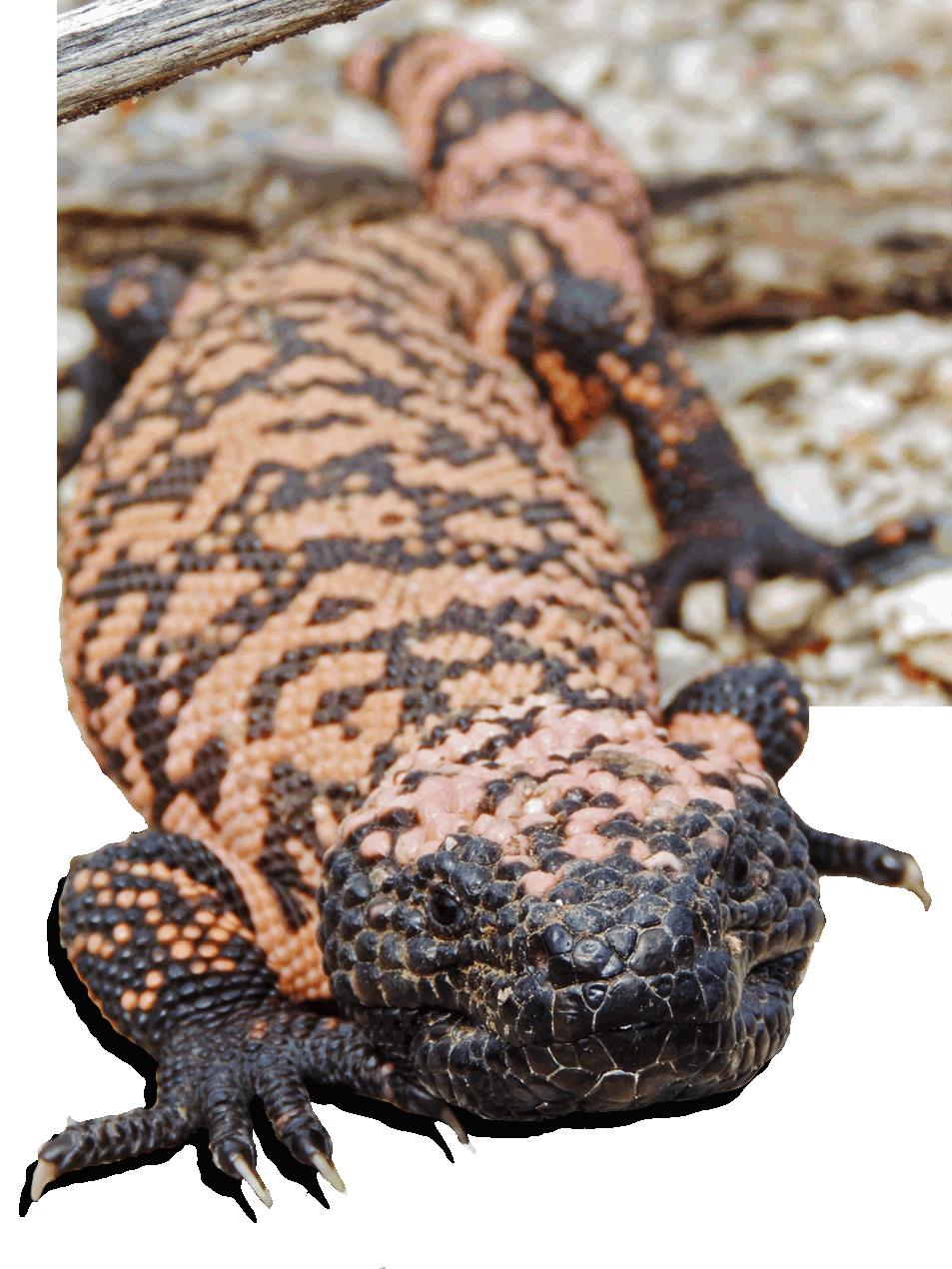 You can help Saguaro National Park by sending us photographs of Gila monsters you may see while hiking or driving in the park.
Because Gila monsters are venomous and protected by law, we ask that you do not disturb the animal and only take its photo from a safe distance of at least several feet.
Email the photos, along with location and date, to gilamonsterresearch@gmail.com. We will get back to you with any information we may have on the Gila monster in your photos -- for example, if it has been photographed before, when, and where.
Gila monsters are amazing lizards. These large, colorful animals occur only in a small area of Southwestern US and northern Mexico -- and are one of the only venomous lizards in the entire world.
Learn more about Gila monsters.
The Gila monster project at Saguaro National Park was started in 2008 by Dr. Kevin Bonine of the University of Arizona to learn more about this elusive lizard. Students tracked Gila monsters using radio telemetry and (carefully and safely) collected data on genetics, behavior, and habitat feautures to help us better understand them.

The project is continuing as a long-term citizen science program that includes collecting photographs of individual Gila monsters living in (or within a half-mile of) Saguaro National Park. Like fingerprints, a Gila monster's pattern is unique to each lizard. Therefore, it is possible to identify individuals by the pattern on their bodies seen in photos.

The data from this project will, in time, help us answer many questions about Gila monsters, including how long they live in the wild, their population size, when they are most active, and how they use their habitat in the park.
Video about the lifestyle of a gila monster and how Saguaro National Park is collecting data on them.

Duration:

3 minutes, 6 seconds
Last updated: April 20, 2023