Guidelines for Visiting Artists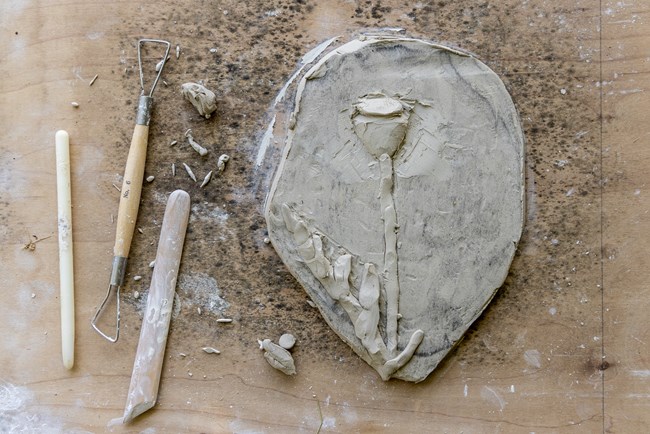 We are pleased that you have chosen Saint-Gaudens National Historical Park as a place of artistic inspiration, and we hope that you will make the most of this serene, breathtaking setting. As the historic buildings and grounds have been carefully preserved, please honor the following guidelines:
An entry fee is required for all individuals between the hours of 9am and 4pm from Memorial Day weekend to October 31 including artists, photographers, and models.
You are welcome to take photos throughout the grounds. Photo shoots that use equipment or props beyond a handheld camera and tripod require a Commercial Use Permit.
Please keep all art materials off marble and stone surfaces or other surfaces that can be stained. Marble stains very easily, and some media cause irreparable damage.
Please be aware that you may be asked to move your set-up if it interferes with visitor accessibility and enjoyment. Brick steps, pathways, doorways, entrances, and exits, must remain clear for other visitors to use. If you have any questions about your location, please ask a ranger.
Water and paper cups are available in both the parking lot rest area and the restroom at the Little Studio. Please do not use the garden fountains as a water source. If you use sinks in the restrooms, rinse the sinks with soap and water after disposing of water-based media only. Oil, acrylic, and other media residues must be packed out with you for cleaning off-site.
Figure models must remain draped, as this is a public site and nudity may offend some visitors.
Leave all benches, chairs, plants, or displays where they are, and refrain from touching sculptures or historic objects.
Open art supplies, tripods, and easels are prohibited indoors and in the Atrium.
Last updated: September 9, 2023